3 February 2016
'Askapena 5' freed by Spanish National Court of ETA charges after 5 years in legal limbo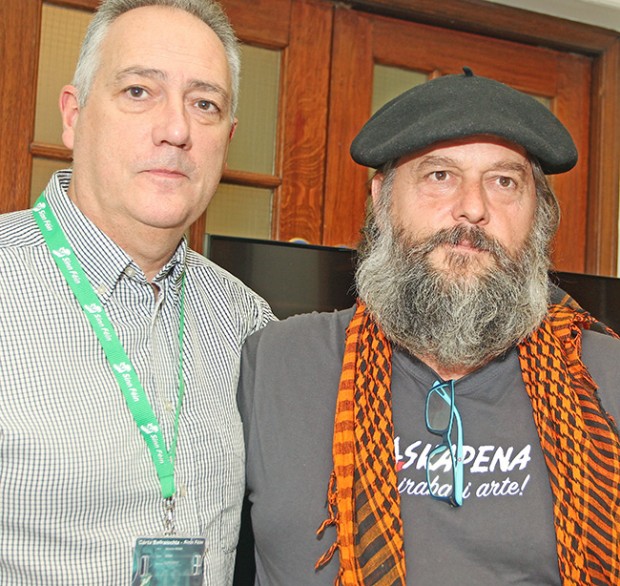 THE Spanish National Court ruled on Wednesday that "the indictments against the accused were not enough" to prove a relationship with the banned Basque military organisation ETA and therefore acquitted the accused and rejected the illegalisation of Askapena organisations requested by the state prosecutor.
Askapena's case started on the night of 28 September 2010 when seven internationalist activists were arrested in a police raid that had been previously announced to several journalists so they were in place to take pictures of the operation.
After being held incommunicado, five activists – Gabriel Basáñez, Unai Vázquez, Aritz Ganboa, David Soto and Walter Wendelin – were sent to prison and released months later on a total €300,000 bail. 
They also had bank accounts frozen, properties and passports seized, and they were ordered to present themselves every 15 days in front of a judicial authority. Any travel outside the Spanish state was only allowed with police permission and under strict coditions.
The trial against them started in October 2015. The prosecutor asked for six years' for each of them accused of membership of terrorist organisation and asked for the ban of the internationalist organisation Askapena, the internationalist collective of Bilbao Askapeña, and a number of other solidarity organisations and firms.
The five accused organised a solidarity tour last autumn, during which Gabi Basáñez visited Ireland (where he met Sinn Féin in Belfast and Dublin and was interviewed by An Phoblacht in Dublin) and Unai Vazquez visited the European Parliament and Flanders. Their purpose was "to defend Askapena's international solidarity work and its legitimacy".
Even if the acquittal is a very positive and welcome announcement, the accused have lived with an absolute insecurity for the last five years and have served a time on preventative imprisonment, for which no compensation will be offered or paid by the Spanish judiciary despite all the accused have gone through.
● Basque political prisoner Gabi Basáñez meets Sinn Féin councillors in Belfast City Hall in December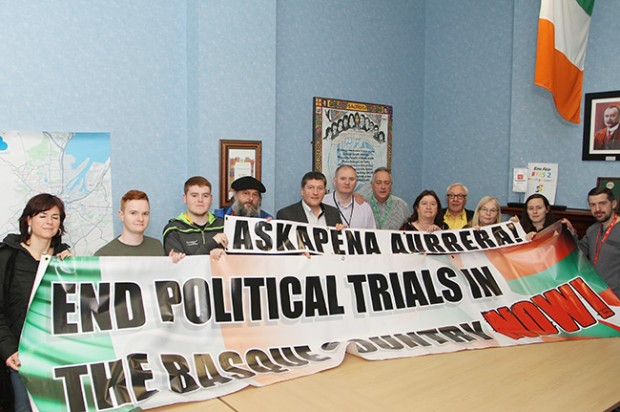 An Phoblacht Magazine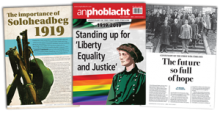 AN PHOBLACHT MAGAZINE:
Don't miss your chance to get the first edition of 2019 published to coincide with the 100th anniversary of An Chéad Dáil and Soloheadbeg.
In this edition Gerry Adams sets out the case for active abstentionism, Mícheál Mac Donncha takes us back to January 21st 1919, that fateful day after which here was no going back and Aengus Ó Snodaigh gives an account of the IRA attack carried out on the same day of the First Dáil, something that was to have a profound effect on the course of Irish history.
There are also articles about the aftermath of the 8th amendment campaign, the Rise of the Right and the civil rights movement.
An Phoblacht on Twitter

An initiative for dialogue 
for reconciliation 
— — — — — — —
Contributions from key figures in the churches, academia and wider civic society as well as senior republican figures