8 January 2016
Markievicz Fianna flag coming back to Dublin in 2016, says Sinn Féin Mayor Críona Ní Dhálaigh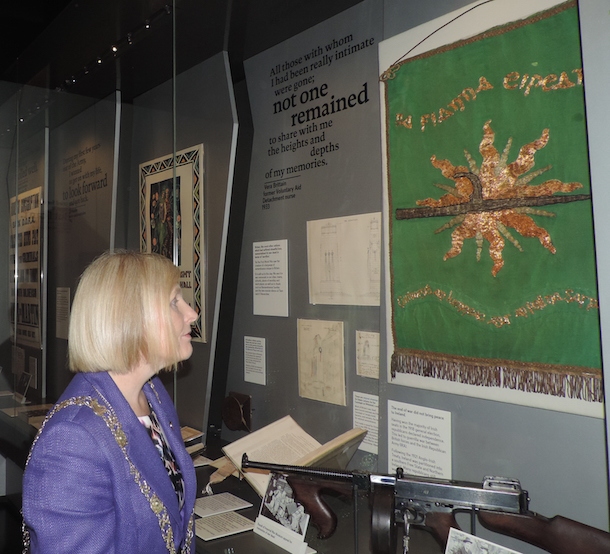 THE Fianna Éireann Gal Gréine (Sunburst) flag stolen by British soldiers from the home of Constance Markievicz in 1916 is coming back to Dublin in this centenary year, the Sinn Féin Mayor of Dublin, Críona Ní Dhálaigh, announced on Thursday.
Dublin City Council has now received written confirmation from Britain's Royal Collection Trust that the flag taken from Markievicz's home will be "loaned" back to the City of Dublin.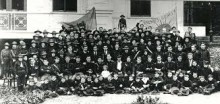 Markievicz was the founder of Fianna Éireann, the Irish republican scout organisation, many of whose members took part in Easter Week 1916 and events before and since. (Pictured right: Markievicz with Fianna scouts, 1910)
Markievicz was second in command to Michael Mallin in the Irish Citizen Army detachment in St Stephen's Green. Arrested on the surrender, she and Michael Mallin faced a British Army court-martial. While Michael Mallin was executed, Constance Markievicz's sentence was commuted to imprisonment. 
It was while she was awaiting court-martial that her home at 49 Leinster Road in Dublin's Rathmines district was raided by the 3rd Battalion, Royal Irish Rifles, and the flag of the Fianna was seized as a war trophy.
The banner became the property of the Royal Collection Trust at Windsor Castle and was loaned to the Imperial War Museum in 1936. It was exhibited as part of the Imperial War Museum WW1 exhibition.
Dublin City Council passed a resolution in 2009 seeking a loan of the standard.
An tArdmhéara Críona Ní Dhálaigh said she is delighted as First Citizen to receive the news that this important historical artefact will be part of the 1916 Exhibition in City Hall, Dublin.
An tArdmhéara Críona Ní Dhálaigh acknowledged the support of British Ambassador Dominic Chilcott and the work of Dublin City Council's International Relations Office in securing the loan.
She noted:
"I visited the Imperial War Museum during Ireland Week in London last November. The Director of the Imperial War Museum was an ally who supported our request to the Royal Collection.
"I look forward to working with staff of the Royal Collection and our City Archivist in ensuring the banner is properly received and displayed in City Hall."
It is expected that the banner will be on display from 1 March until the end of August 2016 in the Exhibition Centre at City Hall in Dublin.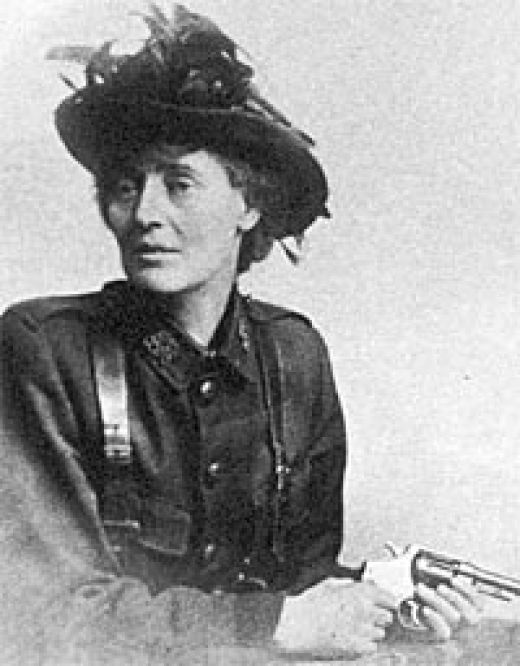 ● Constance Markievicz was elected an MP in 1918 and became the first woman Cabinet minister in Europe when the First Dáil assembled in the Mansion House.
An Phoblacht on Twitter

An initiative for dialogue 
for reconciliation 
— — — — — — —
Contributions from key figures in the churches, academia and wider civic society as well as senior republican figures