6 December 2015
'Sinn Féin will not prop up a Fianna Fáil or Fine Gael government' – Mary Lou McDonald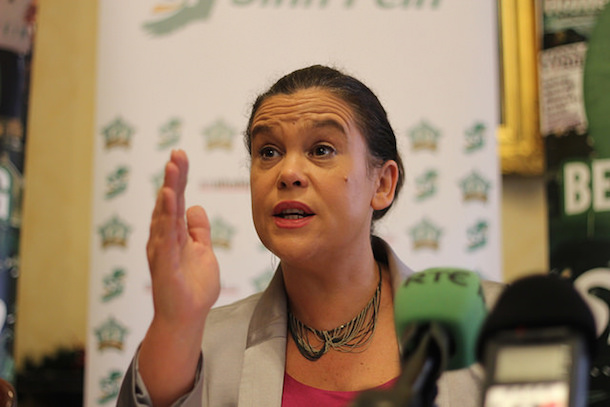 MARY LOU McDonald says she is "blue in the face" explaining Sinn Féin's position on a possible coalition government following the General Election.
"The position has been put out very clearly and repeatedly. We want to be in Government leading a progressive government," Mary Lou McDonald told An Phoblacht, saying she could not understand how some media outlets could continue to misinterpret the party's position.
"We have said until we are blue in the face that we will not, I repeat, not be propping up any large conservative party," she said. 
"That means Fianna Fáil and Fine Gael. We are not in the business of carrying on like the Labour Party. That's not why we are in politics and that's not why we stand for election."
Mary Lou McDonald said her party wants to lead a Left progressive Government based on the Right2Change principles, saying she 'very much doubts' Fianna Fáil will sign-up to such a platform failing a "road to Damascus-style conversion":
"We are signed up to the Right2Change platform, and we have our own manifesto which is more substantive. 
"Right2Change states explicitly the fundamental issues around public services, decent work, fair pay, abolition of water charges and abolition of the Property Tax," she said.
"Now, if you're asking me do I think that Fianna Fáil is going to sign up to that? I'd have to tell you that I very much doubt it."
The Dublin Central TD says Sinn Féin is working hard maximise its representation at the General Election:
"We are fighting this election to win so we can implement our policies which are aimed at the social good. Our political compass is set, and I don't see how anybody could misinterpret that."
Mary Lou McDonald also says she has the impression that Fianna Fáil do not want to be in Government.
On the possibility of Sinn Féin being supported in Government by a junior partner, she said:
"We'll never need propping up from any party. If we manage to emerge as the largest party after the election – and others will support a progressive platform, then so well and so good."
Sinn Féin members voted at their annual Ard Fheis in March to oppose entering Government as a junior partner to Fine Gael or Fianna Fáil. Sinn Féin is bound by votes taken at the Ard Fheis.
After an election, the decision to enter a coalition Government would need to be decided on by members at a Special Ard Fheis.
"The reason we want to be the largest party is that allows us to form a Programme for Government. For us it is all about the content of the politics," said Mary Lou.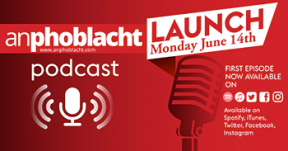 An Phoblacht on Twitter

An initiative for dialogue 
for reconciliation 
— — — — — — —
Contributions from key figures in the churches, academia and wider civic society as well as senior republican figures