19 August 2015
Soldiers responsible for Ballymurphy Massacre cannot be traced, claims ministry – Taoiseach urged to act
THE Ministry of Defence claims that it cannot find any records identifying the soldiers involved in the Ballymurphy Massacre in the three days after internment in August 1971 when 11 civilians (including a Catholic priest) were shot dead by British Army paratroopers.
Sinn Féin President Gerry Adams TD – a former MP for Ballymurphy in west Belfast – says that, in light of the recent all-party motion passed by the Dáil supporting the Ballymurphy families, this deserves the urgent attention of the Taoiseach.
In March, Taoiseach Enda Kenny met the Ballymurphy families and reiterated the Irish Government's support for the families' quest for the truth and for justice regarding the deaths of their loved ones, including their proposal for an Independent Panel of Inquiry.
Expressing his "deep concern and anger at the failure of the British Government to progress the Ballymurphy case", Gerry Adams said he has been given a copy of a letter sent from the Crown Solicitor's Office to the Coroners' Service in Belfast which reveals that "serious hurdles have been erected by the British state to the families getting to the truth of events in Ballymurphy in August 1971".
The letter also confirms that the member of staff assigned to Ballymurphy has been reassigned to another inquest.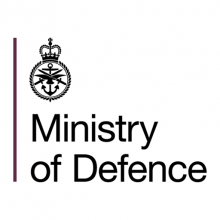 It reveals that the British MoD "has not been able to uncover any records within its control regarding the original cipher list [British Army personnel record] at Ballymurphy in 1971 . . . MoD has not as yet been successful in tracing any ciphered soldiers involved in Ballymurphy".
Additionally, it also notes that the PSNI has previously advised the Coroner that "the resources which the Chief Constable can commit to servicing the legacy inquest process are finite".
Gerry Adams says:
"This is an unacceptable situation. It is clear evidence that the British Government and system is not dealing with Ballymurphy in a manner and a timescale that meets international human rights standards."
He added:
"The deliberate withholding of resources and the failure to speedily identify the soldiers present in Ballymurphy is evidence of a British Government and MoD deliberately frustrating the families efforts."
He said the Irish Government has a responsibility and a mandate from the Dáil to challenge the British Prime Minister and Government on the way it which it is dealing with the Ballymurphy families and with this case.
"It needs to adopt a more robust and assertive approach to ensure that the British Government allocates the necessary resources to the Ballymurphy Massacre case.
"I have therefore asked the Taoiseach if he will raise these concerns with British Prime Minister David Cameron; instruct the Minister for Foreign Affairs to also raise this with the British Secretary of State; and seek from the British Government a commitment to allocate the necessary financial and personnel resources to the Ballymurphy Massacre case."
An Phoblacht on Twitter

An initiative for dialogue 
for reconciliation 
— — — — — — —
Contributions from key figures in the churches, academia and wider civic society as well as senior republican figures