1 July 2015 Edition
Pictures behind the stories
BOOK REVIEW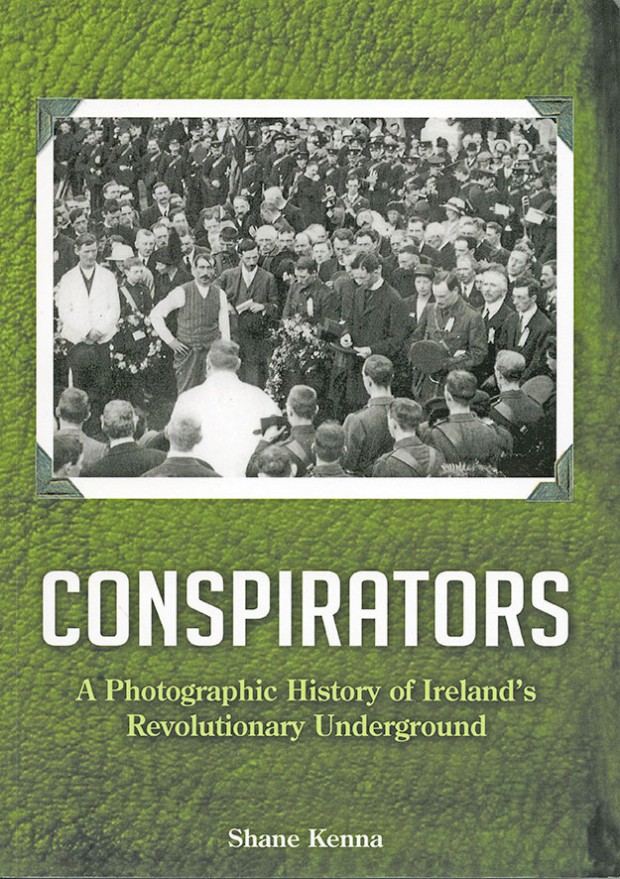 These photographs put flesh on the bones of history
Conspirators: A Photographic History of Ireland's Revolutionary Underground
By Dr Shane Kenna. Mercier Press
A TRULY fascinating work, although small (it's only 151 pages), it crams in enough material to fill a volume four or five times its size. 
The author has brought together photographs from a wide variety of sources, and it is these photos that make this a work of the very highest calibre. They are accompanied by an informative and pithy text that perfectly contextualise and explain each of the photographs, and serve to bring the whole period to life.
The photographs put flesh on the bones of history and transform the individuals and events into real, living people, not merely a litany of sterile facts.
The photographs selected have been chosen with consummate skill and are a constant joy. 
Most people are familiar with the photos of John Devoy as a stern, grey-bearded elder statesman but to see him as a fresh-faced, clean-shaven youth, forces the reader to consider the years of dedicated activity that went into making the image that we all know. Similarly, everyone has heard the name of Jeremiah O'Donovan Rossa, but few would know his face. His photograph, actually a 'mugshot' from Kilmainham Jail, show a strength of character and determination that is almost palpable.
Several other mugshots of less-well-known Fenian prisoners show them helpless with mirth and visibly laughing into the camera, apparently overcome by the novelty of having their photograph taken. The humanity of the individuals recorded jumps from the images, and requires you to think of them as real people and not simply historical ciphers. 
The book charts the progress from the formation of the Irish Republican Brotherhood  and Fenian Brotherhood, covering the Fenian Uprising, the abortive invasion of Canada, the Phoenix Park assassinations, the dynamite campaign (so excellently covered in Dr Kenna's previous book, War in the Shadows), and culminating in Pearse's oration at the funeral of Jeremiah O'Donovan Rossa in 1915.
This little volume provides an accessible overview of quite a complicated period of Irish history, and never fails to explain and enlighten at every twist and intrigue. 
All in all, a thoroughly enjoyable and informative work which should be of interest to all, from  historical novices to seasoned experts. Everyone should own a copy.