1 July 2015 Edition
Irish faces extinction as a community language – unless positive action is taken now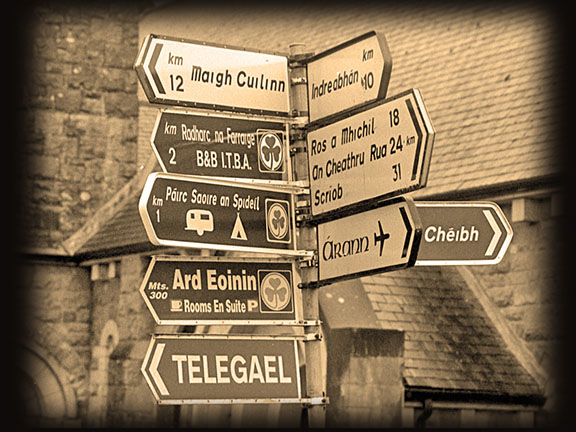 This survey indicates that, within ten years, Irish is unlikely to be the majority spoken language anywhere in Ireland
THE VERY EXISTENCE of the Irish language as a spoken community language is under real threat, according to a survey published recently by Údarás na Gaeltachta.
The survey, by Conchúr Ó Giollagáin and Martin Charlton, indicates that, within ten years, Irish is unlikely to be the majority spoken language anywhere in Ireland.
The Gaeltacht, as we know it, will be dead.
This stark report shows that urgent action is needed now to sustain and enhance the use of Irish as a vernacular language. It is, however, worth noting that, in publishing the report, Údaras na Gaeltachta refused to publish the authors' recommendations as to what should be done.
Sinn Féin MEP Liadh Ní Riada, herself a native Irish speaker from west Cork, said that the report is a damning indictment of "successive governments who have abjectly failed to deliver on a core objective of the revolutionaries of 1916".
Of course, predictions of the Gaeltacht's imminent demise have been with us for some time, but the figures cited in the report allow for no misunderstanding.  At present, out of 155 electoral districts in the Gaeltacht, only 21 have populations two thirds of whom speak Irish daily.
Increasingly, younger people use Irish only with their parents or grandparents and speak English among themselves.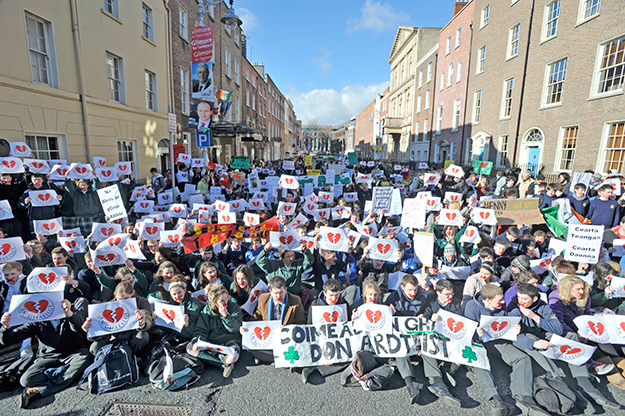 • The Union of Students in Ireland hold a silent protest against Fine Gael's policy to make Irish an optional subject for the Leaving Certificate
There is therefore an urgent responsibility for all political parties who proclaim the importance of the language to deliver a programme now to arrest this decline or accept that the language will die as a community vernacular.
All Dáil political parties have committed Irish-speakers in their ranks but it appears that the Irish revival is rarely more than lip-service.
The Taoiseach, Enda Kenny, for example, is a committed Irish speaker who sent his own children to Gaelscoileanna but his government has done absolutely nothing to advance the Twenty Year Strategy for the Irish Language to which it is formally committed.
Indeed, the former Language Commissioner, Seán Ó Cuirreáin, was forced to resign in protest against the state's indifference to the problems facing the language, or the need to uphold the rights of those who speak it.
No wonder this government has been unable to give any support at all to the demand for a Language Act in the North, as agreed at St Andrew's. It can hardly demand action from the British when it does nothing itself.
To be fair to Fianna Fáil, is was Bertie Ahern and Brian Cowen who pushed through the Twenty Year Strategy (written by Éamon Ó Cuív) but that party has had little to say about this report, and the only party to make a serious issue of it has been Sinn Féin.
Sinn Féin, however, can't rest on its laurels. The party may be streets ahead of all other Dáil parties but that is a mark of how bad the rest of them are as much as anything else.
There is a challenge now to all political parties to move on from polite words of encouragement to a serious elaboration of the rights that need to be upheld and the responsibility of state institutions to use the language.
The language is declining in the Gaeltacht because the people who live there can see that the state in real life does not value the language. How many "Gaeltacht" schools use English as their medium of instruction? How many social affairs officers in Gaeltacht areas can speak Irish with their clients?
What support does the Department of Education give to Irish-language education?
If we want Irish to survive, active policies must be put in place to realise this, and local community initiatives are needed to restore a pride in speaking Irish, especially among the younger generation.
Irish speakers – whatever their political affiliation – must face the challenge and get out to make their concerns about the language heard and felt by all political parties.