10 March 2015
Derry Ard Fheis has set us up nicely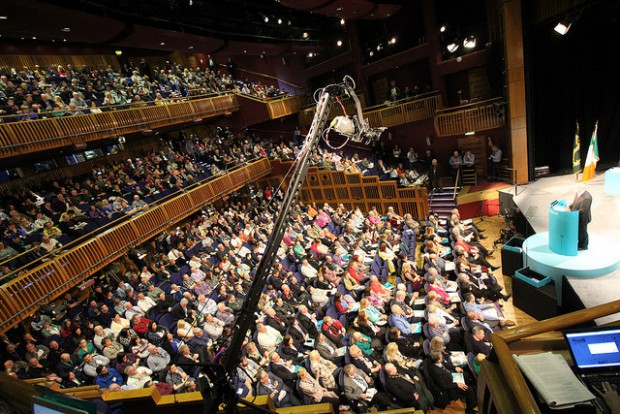 THE Millennium Forum, sitting alongside Derry's ancient walls, heaved as over 2,000 delegates, visitors and special guests gathered to develop Sinn Féin party policy and strategies for the months and years ahead.
In the open plaza, restaurant and main hall, hugs and handshakes were exchanged as old friends met up to swap stories and offer support to those comrades who have recently come under attack.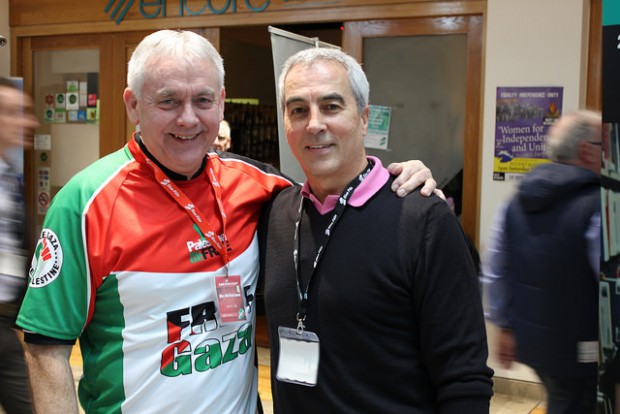 ● Ex-prisoners Brendan 'Bik' McFarlane and Pat Sheehan MLA among the old friends and comrades at #SFAF2015
A bumper crop of newly-elected representatives (including the newly-elected MEPs) congratulated each other while scores of new members found their bearings.
The atmosphere was slowly building and as debating finished for the first day, people left to settle in local hostelries where some say the real Ard Fheis takes place.
Day Two and our confident young people took to the stage one after another to deliver the message – we won't be forced out of our country because we are the future and will defeat the austerity politics of the Right.
The future of our struggle is in safe hands, as was seen in these talented activists who articulated the republican politics of the 21st century.
● Gearóid Ó hEára at the Londonderry Bands Forum fringe meeting
Old Derry Walls are no strangers to the sound of the fife and drum of loyalist bands but it was definitely a first for a Sinn Féin Ard Fheis. The courage shown by the unionist Londonderry Bands Forum to come and speak at an Ard Fheis fringe meeting needs to be recognised and congratulated, an insight for all those who attended the meeting, including many Sinn Féin leaders such as Gerry Adams, Martin McGuinness, Carál Ní Chuilín, Gerry Kelly, Bairbre de Brún, Seán Murray and Gearóid Ó hEára, who chaired the event.
The 'old comrades' from the African National Congress, Palestine, Cuba and the Basque Country were joined by representatives of Greece's SYRIZA who recently took power on an anti-austerity agenda welcomed for the first time with a huge bualadh bos.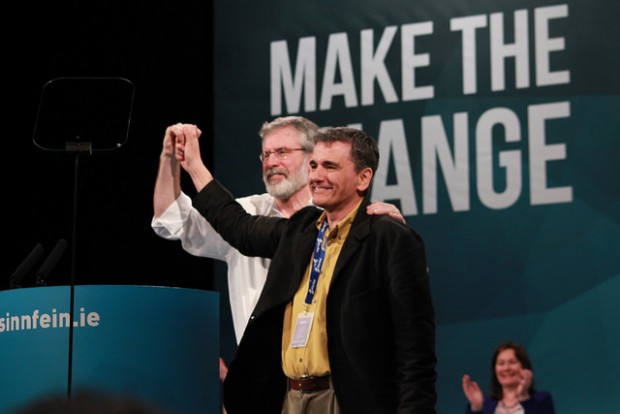 ● Gerry Adams and Greek Government Deputy Foreign Minister Euclid Tsakalotos of SYRIZA at the Sinn Féin Ard Fheis
With over 200 motions debated and voted on it was left to party president Gerry Adams to close proceedings with a well-crafted and delivered speech which brought cheers ringing the rafters of the state-of-the art theatre.
So, another year is over and preparations begin for Dublin and the 100th anniversary of the Easter Rising – a big year in front of us but Derry 2015 has set us up nicely for more success.