2 March 2015 Edition
Nancy McAuley, Cavan and Antrim
Fógraí Bháis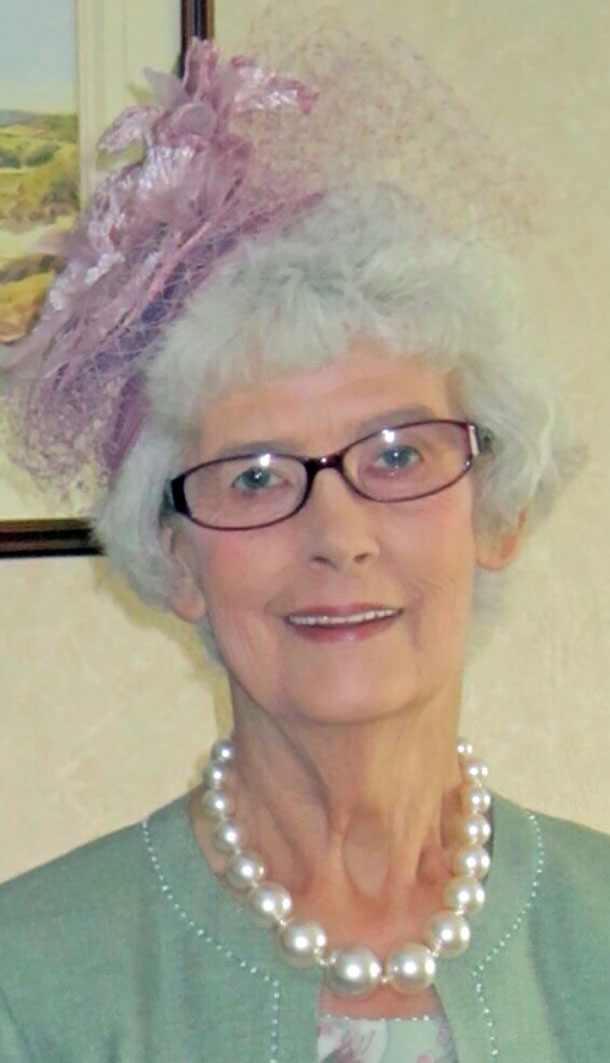 Nancy was fiercely proud of her parish and a devoted supporter of the local hurling club, the Loughgiel Shamrocks GAC
THERE was a great sadness from Cavan to north Antrim as Nancy McAuley passed away on 28 November. Originally from County Cavan, Nancy made her home and raised her family in Loughgiel, County Antrim. A lifelong republican, Nancy is still remembered fondly by the big kids of the parish for her curries, apple crumble and custard and other delights while she was the chef at the local St Patrick's Primary School. 
Among the mourners at Nancy's farewell were members of the local Sinn Féin cumann and the North Antrim Comhairle Ceantair. Along with her family, they gave her a very solemn tribute before she was moved to St Patrick's Chapel, Loughgiel, for her funeral. 
As the tribute was given, a copy of An Phoblacht from below her pillow that she hadn't finished reading before she died was rested in with her along with her national flag and an Easter Lily. 
No matter how ill Nancy became, she always insisted on doing as much as she possibly could for her local Sinn Féin cumann. She canvassed both locally and nationally, attended fundraisers and  Ardfheiseanna, was an avid reader of An Phoblacht, and will be ever-remembered for always volunteering to sit in polling stations from dawn till dusk. For her efforts during his campaign last year, the newly-elected councillor from Loughgiel gave her an Ash Sliotar Clock, handcrafted locally by Scullion Hurls. The local cumann were humbled and touched to discover that her family, knowing how proud she was of it, included the clock in the Gifts of the Offertory Procession.
Nancy was fiercely proud of her parish and a devoted supporter of the local hurling club, the Loughgiel Shamrocks GAC. She was terribly disappointed that in 2012 when Loughgiel reached the All-Ireland Senior Club Final that she was not well enough to attend Croke Park on St Patrick's Day. True to his word, Loughgiel full-forward Liam Watson brought the Tommy Moore Cup to Nancy's home. The photo taken took pride of place in her living room. 
Nancy will be sadly missed by all, particularly by her husband P. J., daughter Anne-Marie, and son Michael. Our heartfelt sympathy to them and all her family, comrades and friends.