16 January 2015
'Dickhead' Labour TD pilloried over snide aside in Dáil about Sinn Féin TD's brother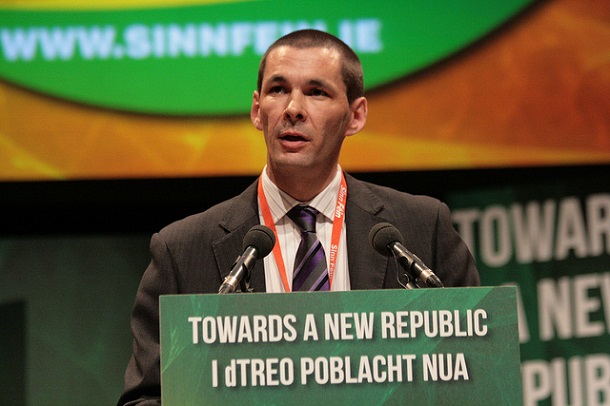 LABOUR TD Eric Byrne has been labelled a "dickhead" by Sinn Féin TD Jonathan O'Brien over the Government TD's crass comments in the Dáil on Thursday about the Cork deputy's brother during a discussion about homelessness among people who have completed drug rehabilitation programmes.
Jonathan was explaining his firsthand experience of housing for drug addicts by telling TDs that his brother has been forced to return to a hostel due to caps in rent allowance.
In a cheap aside, Labour TD Eric Byrne (pictured) sneered across the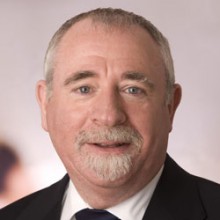 chamber from the Government benches: "Why does his good family not take him home?"
An incensed Jonathan O'Brien snapped back and told the former Workers' Party TD to "shut your mouth".
Jonathan said afterwards:
"He is a dickhead. He is showing complete ignorance to the situation. It shows a complete lack of understanding of addiction and homelessness.
"For a TD to turn around and say, 'Sure why don't you just take him in, you're earning enough money,' beggars belief. He knows nothing of the context, nothing of the circumstances but he decided to make a flippant comment like that.
"To be honest I thought it was insulting to not just me or my brother but to those battling addiction."
He added:
"Eric Byrne is entitled to his opinion but he simplified a complex problem. If it was as simple as he suggested there would be no homelessness. This is coming from a man who spent 20 years on a Drugs Task Force.
"There are real people behind these statistics and the solution is more complicated than that."
Eric Byrne later bragged that he has been a longtime member of Drugs Task Forces and "knows all about drug addicts", a claim that fuelled calls from an angry public on Joe Duffy's RTÉ Liveline show for the Labour TD to apologise.
Jonathan O'Brien described the Labour TD's comments as "ignorant and flippant" and said he's not expecting an apology.