1 December 2014 Edition
Seán McIlvenna Commemoration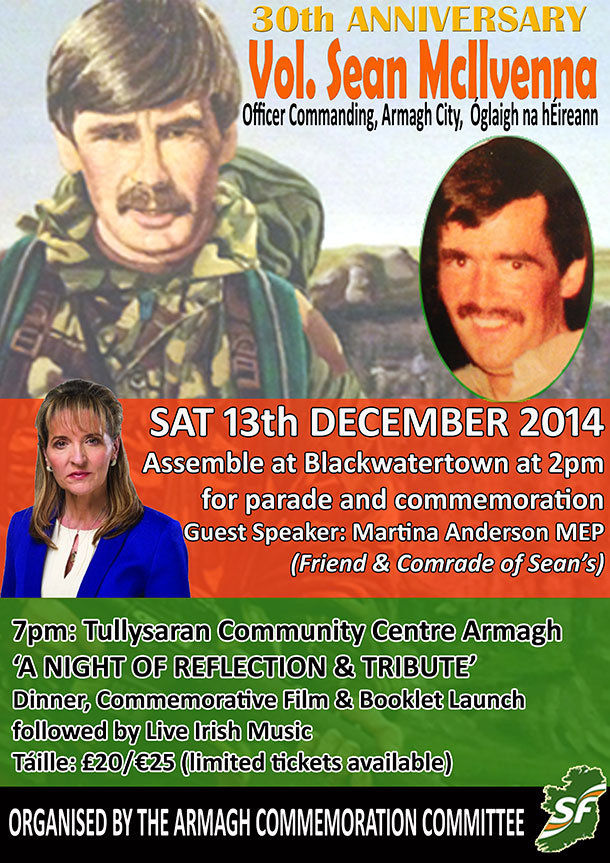 At 33 years old, Seán was Officer Commanding of the Armagh City IRA unit and had been elevated to the Army's Northern Command prior to his death
REPUBLICANS from across Ireland will gather on Saturday 13 December to mark the 30th anniversary of the death on active service of Volunteer Seán McIlvenna. 
Seán, who was born in north Belfast, was killed by the RUC in Blackwatertown, a few miles outside Armagh City, on the morning of Monday 17 December 1984 following an IRA operation targeting members of the Ulster Defence Regiment.
At 33 years old, Seán was Officer Commanding of the Armagh City IRA unit and had been elevated to the Army's Northern Command prior to his death. To add to these particularly tragic circumstances, Seán was the father of seven children and his wife Pat had just given birth to twins less than two weeks before he met his death on the Armagh/Tyrone border.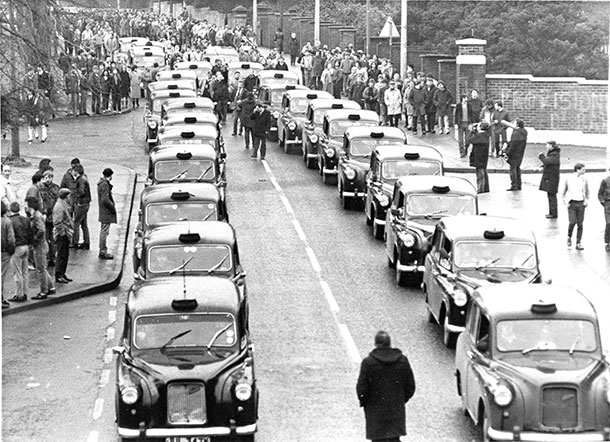 • The funeral of Volunteer Seán McIlvenna making it's way through Belfast
To commemorate Seán's anniversary, a parade and commemoration is being held in Blackwatertown which will be addressed by Seán's friend and comrade, Martina Anderson MEP. 
A specially-commissioned DVD and commemorative booklet will also be launched documenting Seán's life and involvement in the republican struggle, with contributions from his family, friends and former comrades. Both publications will tell the story about the boy from Fortwilliam who was born in 1951 and who later played a part in defending interface areas of north Belfast from loyalist attack before eventually joining the Republican Movement in 1971. 
Following his marriage to Pat in 1970, Seán was forced to go 'on the run' to Monaghan in 1972. Eventually settling in Dundalk, Seán later rejoined the Movement and quickly earned a reputation as a committed and dedicated IRA Volunteer operating along the Border and further afield. 
Copies of the commemorative booklet and DVD will be available from Armagh Sinn Féin via [email protected] after the launch on Saturday 13 December.