1 December 2014 Edition
Sinn Féin gets ready for 1916 commemorations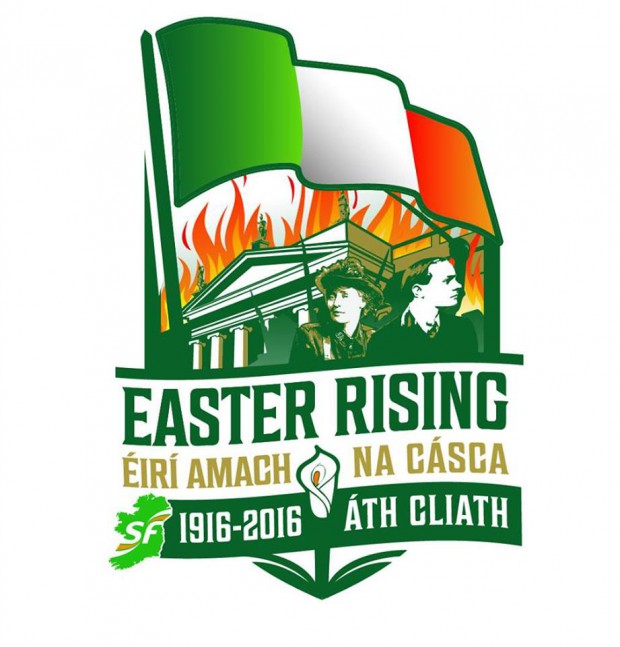 Sinn Féin has plans for Ireland-wide broad-based commemorations which include the Diaspora, particularly in the USA, Canada, England and Scotland
AFTER much huffing and puffing the Irish Government finally launched on 12 November its programme of events to mark the centenary of the 1916 Easter Rising in the GPO in Dublin.
A small group of vocal water protesters drowned out the self-serving speeches of the Taoiseach and Tánaiste and the irony of the occasion of seeing a group of leaders under siege in the GPO and having to retreat through a side-door to escape was lost on many of those assembled.
The centrepiece of the evening was the release of a centenary promotional video that, strangely, didn't bother to mention the 1916 Rising or any of the signatories or executed leaders. (The only acknowledged IRA leader in the entire video was Sinn Féin MLA Martin McGuinness!)
The Taoiseach's speech to launch the film omitted any reference to it too, even though he was standing in the GPO itself, the crucible of the Rising. The video featured Irish-born explorer Sir Ernest Shackleton, Bono, Bob Geldof, England's Queen Elizabeth, David Cameron and Enda Kenny. It was savaged by the domestic and international press so much that all remnants of it have been scrubbed from the Internet. 
Sinn Féin released an alternative video as a response to the Government's insult and to a much better public reception.
Sinn Féin has plans in motion for Ireland-wide broad-based commemorations which include the Diaspora, particularly in the USA, Canada, England and Scotland.
Newly-appointed 1916/2016 National Programme Co-ordinator Bartle D'Arcy gave a presentation on the centenary proposals to a packed internal conference at the Red Cow Inn on 15 November. Sinn Féin-led 1916 Committees have already been and continue to be formed Ireland-wide, with legacy projects in the Six Counties involving James Connolly's house in Belfast, and in Dublin securing the 1916 Moore Street battlefield site as priorities.
For 2015, Sinn Féin will be staging a re-enactment of the O'Donovan Rossa funeral in Dublin in co-operation with Glasnevin Cemetery to commemorate the original call to arms for 1916.
A range of other headline events for 2016 will be released shortly, including major inclusive occasions over Easter weekend and around the anniversary dates. 
To contact the 1916 committees or for other enquiries, email [email protected]
To view the Sinn Féin 1916 video,  '1916 Inspires'