1 December 2014 Edition
Housing is a social right, not a market commodity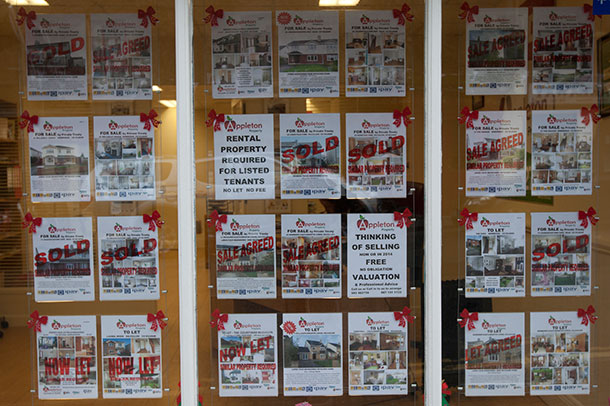 For the majority of people, getting a house or an apartment is simply getting somewhere decent to live (hopefully) without being ripped off
THE 26-County state is being ravaged by a housing crisis, one of the most abhorrent consequences of the austerity policies pursued by the present and previous governments.
This crisis has left many thousands languishing on local authority housing lists without any prospect of help in the near or medium-term future; thousands more are terrified at the prospect of losing their homes as they drown in arrears and negative equity.
This is a crisis at least as serious as those of the 1930s and 1960s which sparked massive housing demonstrations at those times and which spurred governments to introduce emergency housing programmes, the products of which are still the bulk of social housing throughout the state.
But this government – which has no problem in bailing out bankers and speculators – has offered no help to working people facing this crisis.
Those who lose their homes, being unable to repay mortgages because they have lost their jobs or seen their incomes slashed, are hounded by the arrears and debts that condemn them to lifelong existences on the margins.
Budget 2015 saw the unveiling, with much fanfare, of a "major housing initiative" – €1.5billion is being provided from Exchequer funds for social housing between 2015 and 2017, which is expected to deliver between 9,000 and 10,000 accommodation units within that period.
Currently, of course, there are over 90,000 families on the local authority housing lists, and even if the Government achieves the targets it announced – a big 'If', according to celebrated social and housing campaigner Fr Peter McVerry – it will barely scratch the surface of what is needed.
• Housing Minister Jan O'Sullivan – The Budget 2015 'major housing initiative' will barely scratch the surface of what is needed
An economic system that cannot provide for citizens to get adequate accommodation within a reasonable pricing structure is a failed system; and that is the judgement that must be passed on the capitalist economics espoused by Fine Gael, Labour and Fianna Fáil.
They do not work.
The problem at its root is that the policy-makers – in the civil service, the media and the universities – regard housing as a commodity, something to be bought and sold on the market. For these people, buying a house (or an apartment) is "making an investment".
For the majority of people, however, getting a house or an apartment is simply getting somewhere decent to live (hopefully) without being ripped off.
Because every citizen is entitled to decent accommodation, to decent housing.
And if the market cannot meet this social need, then the role of the state is to intervene to provide for the citizen. Or have the Labour Party ministers and TDs forgotten even the smattering of social democracy their party once espoused?
We have an optics-oriented scratching of the surface of housing need in Budget 2015 coupled with a massive drive to force people into private rented accommodation – for the benefit, naturally, of private landlords. (And which political parties do these worthies support?)
Our media opinion formers constantly sneer at the 'Irish people's obsession with home ownership' and contrast us unfavourably to our European counterparts.
But what they ignore is that accommodation renters in continental Europe have much more extensive legal protections for their tenancies. The situation which occurred in Blanchardstown when an elderly couple who had always paid their rent on time and in full were evicted because their landlord went bust and the property was taken over by NAMA – that situation could not happen where tenants have renting rights.
What must be faced up to is that housing is a social right for all citizens, married, single, with families and without, and it is the state's responsibility to provide for that right – even if that means that European bankers must go short.
We need an emergency crash-building programme from the local authorities to provide the 90,000 units currently needed as a minimum within a five-year period. That means investing €15billion instead of the paltry €1.5billion announced.
And how to pay for it? Cut back on repayments to the European banks whose reckless lending spurred on the house price bubble which has played such a central role in the economic crisis.
Secondly, we need a new tenants' rights campaign to guarantee fixity of tenure and protection against arbitrary rent increases; and why not throw in the right to assign the tenancy to a family member?
Weren't these 'Three Fs' (Fair Rent, Fixity of Tenure and Free Sale) the basis of the Land League campaign which preluded revolution in Ireland.
Such a campaign, in an urban setting, is what we need today.