30 September 2014
UDA political wing says it makes no apology for UDA targeting and killing civilians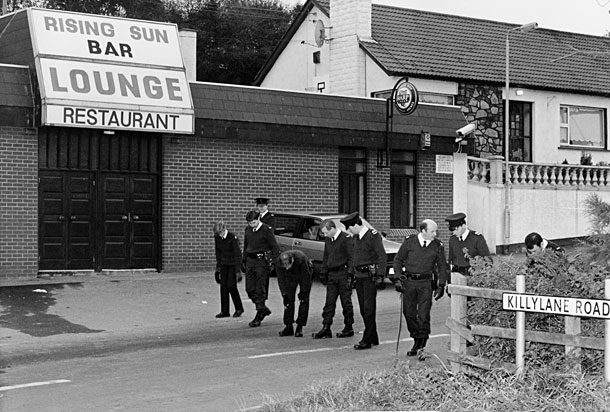 THE POLITICAL wing of the unionist paramilitary Ulster Defence Association in north Antrim and Derry says it makes "no apology" for the targeting and killing of civilians in the region.
In a statement prompted by Peter Taylor's BBC documentary Who won the War? on Monday night, a regional branch of the Ulster Political Research Group (UPRG) said:
"Under no circumstances are North Antrim & Londonderry UPRG ashamed nor sorry for the actions that this area's military wing carried out."
Referring to the killing of Catholic civilians, the UPRG said:
"We made no apologies then, nor now, and we will not be doing so in the future for loyalist actions in this part of the country."
The UPRG says it "provides political analysis to the UDA". 
Attacks by the UDA in Derry and North Antrim included the notorious Greysteel 'Trick or Treat' massacre of 1993 when a UDA death squad opened fire on a Halloween party in the Rising Sun bar in the Derry village.
One of the three gunmen yelled "Trick or treat?" before spraying the lounge with automatic weapons, killing eight people and wounding thirteen.
Earlier that year, the same UDA gang shot dead four Catholic workmen as they arrived to work on a housing estate in Castlerock and seriously wounded another man.
Recently, the UPRG has been part of a broad unionist coalition which includes the largest unionist parties, the DUP and UUP.
The coalition has threatened a 'graduated response' to a ruling by the Parades Commission which banned the return leg of a controversial Orange Parade past the nationalist Ardoyne area of north Belfast.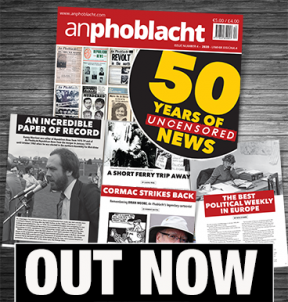 An Phoblacht on Twitter

An initiative for dialogue 
for reconciliation 
— — — — — — —
Contributions from key figures in the churches, academia and wider civic society as well as senior republican figures