29 September 2014
Catherine Seeley – courage, commitment and vision
Seanad by-election candidate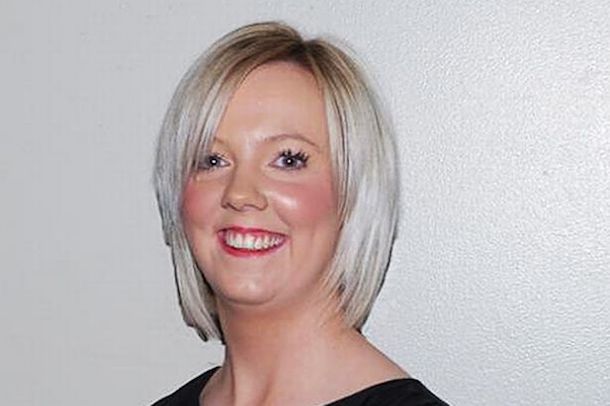 CATHERINE SEELEY – the teacher who is Sinn Féin's Seanad by-election candidate – is a woman of courage, commitment and vision, all qualities the world saw when she was the target of an intimidation campaign this year to force her out of her post at the Belfast Boys' Model Secondary School in the unionist Ballysillan area of north Belfast.
The campaign against 25-year-old Catherine in January of this year began just weeks after she was co-opted on to Craigavon Council in North Armagh, eventually becoming Deputy Mayor.
It started with postings on a Facebook page belonging to the Protestant Coalition calling on parents to protest to have her removed.
One Facebook post read:
"Get those pro-republican supporters and perverted RC teachers out of every Protestant school in Northern Ireland."
Threatening graffiti appeared on walls close to the school where she taught Learning for Life and Work and History.
Sinn Féin's spokesperson on Education, Chris Hazzard, criticised unionist leaders for their silence in the face of this blatant sectarian intimidation of an educator when not one unionist political leader had spoken out in her defence even after five days of the high-profile campaign targeting this young teacher.
He added:
"The question for unionist leaders is very simple – do they support the right of this young woman to go to her work free from threat and harassment or not? If they do they must make this clear and stand up to the rejectionist sectarian rabble driving this disgraceful campaign of intimidation."
The school's governors, the Belfast Education and Library Board, and the Irish National Teachers' Organisation and Ulster Teachers' Union did give Catherine their support.
Chris Hazzard pointed out that the unionist parties had the same anti-Peace Process Protestant Coalition accompanying them during the Haass Talks which had ended in January.
On 3 February, as the situation and threats escalated, several prominent members of the Protestant Coalition ­– including Bill Hill, Sam McCrory and Rab McKee ­– met with the DUP. 
Many of Catherine Seeley's young students, however, showed infinitely more courage than their elders. They defied the loyalist bully-boys by posting messages of support on Facebook when Catherine decided not to return to the school to avoid further disruption of the education of the students she was so committed to.
When the news broke that Catherine Seeley was not coming back, one student wrote:
"All the best, Cat Seeley, from her Boys' Model A-level class! All literally gutted and a disgrace what's happened to such a good person."
Another said:
"She was nothing but nice to me. Good luck wherever you end up."
Catherine Seeley – a woman of undoubted courage, commitment and vision – wants to end up in the Seanad and the upper house of the Oireachtas would be a better place for having her.