4 August 2014 Edition
Lessons in leadership
Between the Posts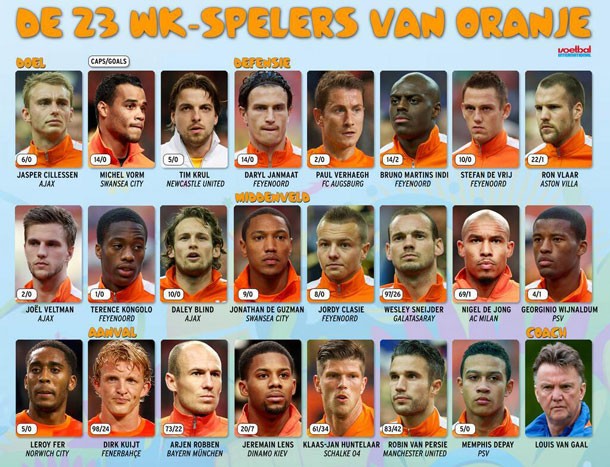 LOUIS VAN GAAL is not to everyone's liking. If you listen to some, he's not really a man you would want to have to work with. Van Gaal is, however, taking over as manager of Manchester United Football Club. His appointment book-ended a disastrous season for the Red Devils under David Moyes, who was ousted unceremoniously just before the summer.
Those who denigrate Van Gaal as a manager even before he begins his job have an even bigger problem. Hundreds of millions of people worldwide have seen his leadership during the 2014 World Cup in Brazil. His native Netherlands starred in the competition, finishing third. They were a small band of Orangemen everyone could cheer for this July.
One of the highlights was the penalty shoot-out which the Dutchmen won against Costa Rica.
Seconds before the final whistle of extra time, the Netherlands substituted the first-team goalkeeper with his understudy, Krool, in time for penalties. The impression was given that Krool was a penalty specialist. Perhaps he was. Perhaps his role before the match was to study Costa Rica's penalty takers who had also been on show in the previous match. Perhaps it was for his fitness and large physique, standing albatross-armed between the posts. Or for his showmanship, stepping up and goading penalty-takers before each shot.
Whatever the reasons, the decision made by team manager Van Gaal to substitute goalies was one of the biggest talking points of World Cup 2014. It was a risk. But it was a decision understood by the team, who embraced the move. In the end, Krool saved two penalties against Costa Rica and the Netherlands made it into the semi-finals of the World Cup.
There they met Argentina in a match which also went to a penalty shoot-out. But this time the tables were turned. The Argentinian goalkeeper saved two penalties and ditched the Dutch. Afterwards, Van Gaal's decision to choose his central defender to take the first penalty against Argentina was subject to intense public scrutiny. It emerged that other Netherland players had refused to take the first penalty.
So which one is the real Louis Van Gaal? The man who made the switch in goals which swung the match against Costa Rica? Or the man who couldn't get anyone but his central defender to take the first penalty against Argentina?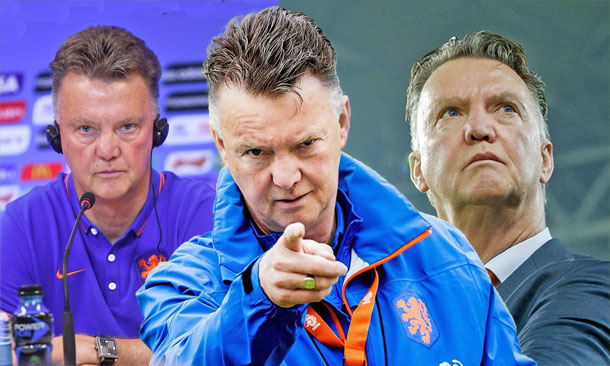 Take a look closer to home.
In April, a high-profile pundit in Gaelic games was lauding the leadership of Derry GAA manager Brian McIver. By the end of June, with Derry's championship hopes brought to a shuddering halt, the same columnist was writing that McIver doesn't have what it takes to lead a Derry revival. Those who know Brian McIver would vehemently dispute this view. But what had changed in two months except the score-line in a couple of matches?
Leadership in sport is often mentioned, more often misunderstood. It's not a commodity exclusive to the sideline. Successful teams show strong leadership on and off the pitch. It's a quality which effective managers foster and imbue.
One of the most successful coaches in the history of American basketball is Phil Jackson. In his book, Sacred Hoops, Jackson explains his own philosophy:
"I try to cultivate everybody's leadership abilities, to make the players and coaches feel they've all got a seat at the table. No leader can create a successful team alone, no matter how gifted he is. What I've learned as a coach, and parent, is that when people are not awed or overwhelmed by authority, true authority is attained."
In the literature on leadership, Jackson's approach resembles 'value-based' leadership, where the hearts and minds of a team are enlisted through inclusion and participation. In his own mind, Jackson's leadership is more alchemist than autocrat.
Nicknamed the "Wizard of Westwood," as head coach at UCLA he won ten NCAA national championships in a 12-year period – seven in a row – an unprecedented feat
Another coach once said: "You really have to love your people to get the most out of them". To some that might seem like over-sentimental slush. That's until you realise that it was said by legendary 'Coach' John Wooden. He also viewed success as more important than winning. And he did both superbly well. (As head coach at UCLA he won ten national championships in a 12-year period – seven in a row – an unprecedented feat.)
Which leadership philosophy Louis Van Gaal brings to sport remains to be seen. What is 'too intense and unreasonable' to some might be passionate and single-minded to others. Either way, Van Gaal is undoubtedly a person of character. Does he have what Manchester United need? We'll soon know.