4 August 2014 Edition
I nDíl Chuimhne agus Comhbhrón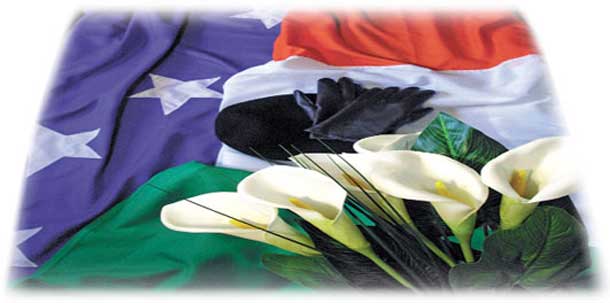 'Life springs from death and from the graves of patriot men and women spring living nations' – Pádraig Pease
All notices and obituaries should be sent to [email protected] by Friday 15 August 2014
I nDíl Chuimhne
1 August 1981: Volunteer Kevin LYNCH (INLA), Long Kesh
2 August 1981: Volunteer Kieran DOHERTY, Long Kesh
3 August 1972: Volunteer Robert McCRUDDEN, Belfast Brigade, 2nd Battalion
3 August 1974: Volunteer Martin SKILLEN, Belfast Brigade, 2nd Battalion
4 August 1985: Volunteer Tony CAMPBELL, Belfast Brigade, 2nd Battalion
6 August 1985: Volunteer Charles ENGLISH, Derry Brigade
8 August 1981: Volunteer Thomas McELWEE, Long Kesh
8 August 1984: Volunteer Brendan WATTERS, Newry Brigade
8 August 1996: Volunteer Malachy WATTERS, South Armagh Brigade
9 August 1970: Volunteer Jimmy STEELE, Belfast Brigade, 2nd Battalion
9 August 1971: Volunteer Patrick McADOREY, Belfast Brigade, 3rd Battalion
9 August 1972: Volunteer Colm MURTAGH, Newry Brigade
9 August 1977: Fian Paul McWILLIAMS, Fianna Éireann
9 August 1986: Volunteer Patrick O'HAGAN, Derry Brigade
10 August 1976: Volunteer Danny LENNON, Belfast Brigade, 1st Battalion
11 August 1971: Volunteer Séamus SIMPSON, Belfast Brigade, 2nd Battalion
11 August 1972: Volunteer Anne PARKER, Cumann na mBan, Belfast
11 August 1972: Volunteer  Michael CLARKE, Belfast Brigade, 2nd Battalion
11 August 1973: Volunteers Gerard McGLYNN and  Seamus HARVEY, Tyrone Brigade
12 August 1991:  Pádraig Ó SEANACHÁIN, Sinn Féin
12 August 1996: Volunteer Jimmy ROE, Belfast Brigade, 1st Battalion
14 August 1974: Volunteer Paul MAGORRIAN, South Down Command
15 August 1969:  Fian Gerald McAULEY, Fianna Éireann
16 August 1973:  Volunteers Daniel McANALLEN and Patrick QUINN, Tyrone Brigade
16 August 1991: Tommy DONAGHY, Sinn Féin
18 August 1971: Volunteer Eamonn LAFFERTY, Derry Brigade
19 August 1971: Volunteer James O'HAGAN, Derry Brigade
20 August 1981 Volunteer Mickey DEVINE (INLA), Long Kesh
22 August 1972: Volunteers Noel MADDEN, Oliver ROWNTREE and Patrick HUGHES, Newry Brigade
25 August 1982: Volunteer Eamonn BRADLEY, Derry Brigade
26 August 1972: Volunteers James CARLIN and Martin CURRAN, South Down Brigade
27 August 1974: Volunteer Patrick McKEOWN, Newry Brigade
29 August 1975: Fian James TEMPLETON, Fianna Éireann
30 August 1973: Volunteer Francis HALL, Belfast Brigade, 1st Battalion
30 August 1988: Volunteers Brian MULLIN, Gerard HARTE and Martin HARTE, Tyrone Brigade
31 August 1973: Volunteer Patrick MULVENNA, Belfast Brigade
Always remembered by the Republican Movement
GEENEY, Clem. In loving memory of my friend Clem Geeney, Annagassan, who died on 1 July 1992. Always remembered by his friend Philip Ward, Belfast.
HARVEY, Seamus; McGLYNN, Gerard. In loving memory of Volunteers Seamus Harvey and Gerard McGlynn, Tyrone Brigade, killed on active service 11 August 1973. Remembered with pride always by the Harvey/McGlynn/Connolly Sinn Féin Cumann, Castlederg.
McELCHAR, Peter. In loving memory of Volunteer Peter McElchar, who lost his life on active service on 17 July 1976. May he rest in peace. We also remember his colleague, Volunteer Patrick Cannon. From Caitríona, Gerry McElwaine and family, Fanad.
Ó SEANACHÁIN, Pádraig. In proud and loving memory of Pádraig Ó Seanacháin, Sinn Féin, murdered by a pro-British death squad on 12 August 1991. From friends and comrades in the Harvey, McGlynn, Connolly Sinn Féin Cumann, Castlederg.
Comhbhrón
HEATON. Deepest sympathy is extended to the family and friends of ex-POW Graham Heaton from Warrenpoint, County Down, who passed away in Beaumont Hospital, Dublin, on 4 July. From all his comrades and former POWs in South Down.
McARDLE. Sincere condolences on the recent death of John 'Mungo' McArdle to the McArdle family and John's partner Edel. From the Gerry Halpenny, Worthington, Watters Sinn Féin Cumann, Dundalk.
» Notices  All notices should be sent to: [email protected] at least 14 days in advance of publication date. There is no charge for I nDíl Chuimhne, Comhbhrón etc.
» ImeachtaíThere is a charge of €10 for inserts printed in our Imeachtaí/Events column. You can also get a small or large box advert. Contact: [email protected] for details.