4 August 2014 Edition
Dan Harrington, Passage West, County Cork
Fógraí Bháis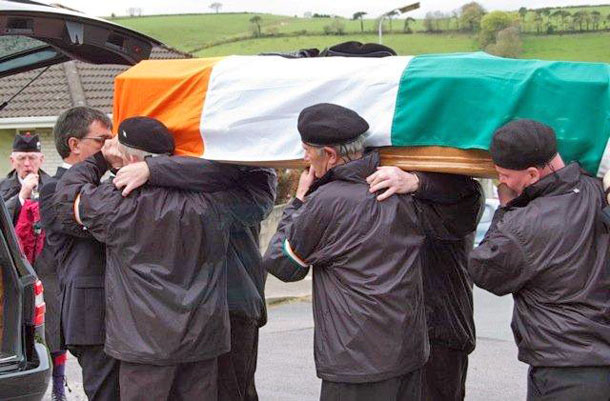 The large number of people who travelled from different parts of Ireland to Dan's funeral is testimony of the respect he enjoyed from his fellow republicans from all parts of the island
THE DEATH recently took place of Dan Harrington of Passage West, County Cork. 
Dan Harrington was a lifetime republican, having joined the Republican Movement in his younger years. 
In the early 1970s, when the nationalist people were being batoned on civil rights protests by the RUC and B-Specials police, burned out of their homes by the police and unionist mobs, interned and killed on the streets of the North of Ireland, Dan was one of a number of young men from County Cork who travelled north to help defend nationalist communities.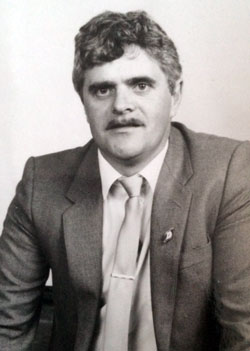 Two of Dan's comrades, Volunteers Tony Ahern and Dermot Crowley from Cork City, were killed during this period. He was to lose many more friends and comrades from Fermanagh, Tyrone, Monaghan and South Armagh in the conflict.
Dan was later imprisoned in Portlaoise Prison for membership of the IRA. Like many other republicans living in the South during those years, he and his family were frequently harassed by the forces of the Free State.
To the time of his death, Dan remained true to the republican cause and was an active member of Sinn Féin in his local area. He passionately believed in justice and equality for all of Ireland's citizens and always held the view that one of the greatest impediments to this goal was foreign dominance and oppression.
The large number of people who travelled from different parts of Ireland to Dan's funeral is testimony of the respect he enjoyed from his fellow republicans from all parts of the island. 
Dan is survived and fondly remembered by Déirdre, his daughter Sinéad, and sons Eoghan and Cormac.
By Deirdre O'Byrne