4 August 2014 Edition
Opportunities with challenges
Continuing our series of opinion pieces by progressive figures on 'After the elections — what now?'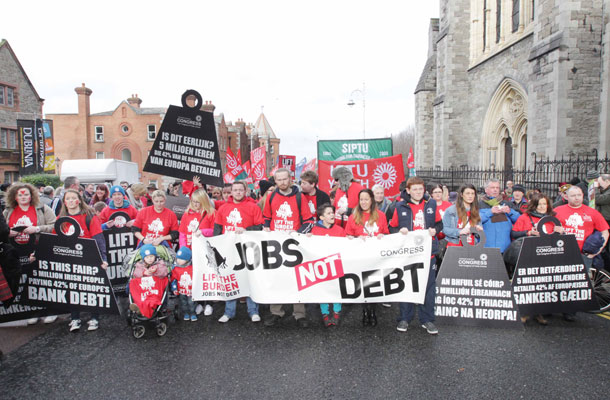 We can no longer be content with curtailing the worst excesses of the two conservative parties — we have to provide a real alternative
THE local and European elections have confirmed what many on the Left already know: the Irish electorate want real, progressive change.
People are crying out for leadership and for an alternative to the neo-liberal, conservative policies that have dominated Irish politics for decades.
We on the Left now have to decide whether we can deliver that vision in the coming years or miss out on that potential in order to preserve our own self-interests.
Let's be clear: Ireland is a neo-liberal state and has been for a very long time. The past failures of the Left, including the trade union movement, have allowed a small group of right-wing elements to control the public debate and apply their own economic policies.
While the broad Left – including Marxists, social democrats, socialists and everything in-between – are arguing over who has the better vision and better policies for the Irish people, the conservative element simply pushes ahead and implements theirs.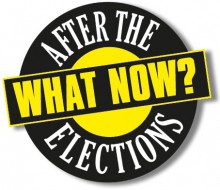 The election results, however, have shown that voters aren't fooled by the slogans and headlines like "70,000 jobs created" because they know the reality – they're living it. Many of these new jobs are precarious, part-time positions that are either low-paid or else unpaid internships.
Most progressives would agree that all citizens should have guaranteed access to quality health care, education, a job with a living wage, and a roof over your head. Yet successive governments have turned Irish housing into an almost wholly for profit industry with almost no social housing provision. This has led to what has been described as a "tsunami of homelessness" by Fr Peter McVerry.
Our health service has been so desperately underfunded by government that people are forced to purchase health insurance – providing they can afford to pay the exorbitant fees.
Increased registration fees are making it prohibitively difficult for young people from working-class communities to obtain an education and to reach their full potential.
Almost all of what we previously considered human rights have been slowly monetised and privatised.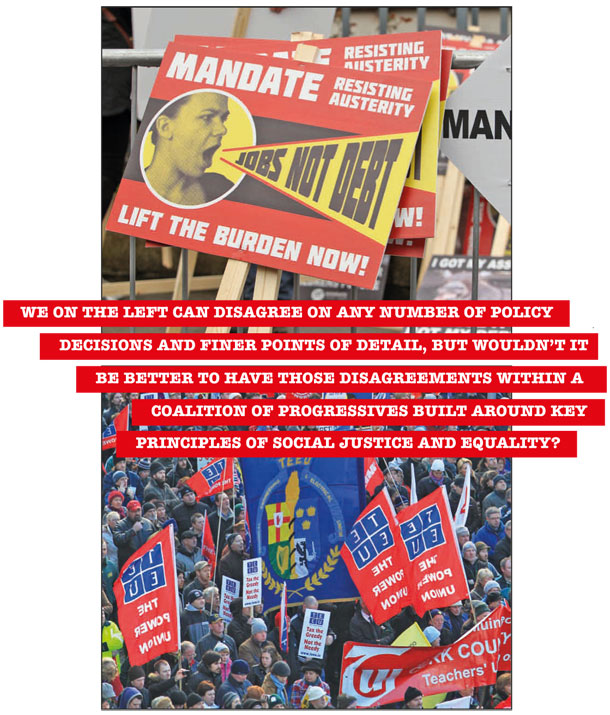 Nothing is more indicative of this ideology than the impending introduction of water charges – which will impact on low-paid workers, the unemployed and the vulnerable hardest at the exact same time the Taoiseach and Minister for Finance publicly rejoice about reducing the tax burden on the top 20% to 30% of earners.
We talk about redistribution of wealth as if it's something we'd like to achieve in the future. It's already happening, only in the wrong direction.
This commitment to increasing inequality is engrained in the ideology of Ireland's conservative political parties. It is our job to not only counter that ideology in words but to show an appetite to challenge it at a political level. We can no longer be content with curtailing the worst excesses of the two conservative parties – we have to provide a real alternative.
So what can we do now as progressives?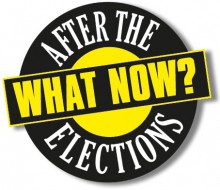 The local and European elections have shown us that the public is on our side. We have to occupy the political space that clearly exists within the electorate. We have to do so in an inclusive manner though.
We on the Left can disagree on any number of policy decisions and finer points of detail, but wouldn't it be better to have those disagreements within a coalition of progressives built around key principles of social justice and equality?
The concept is quite simple. We should be able to work together with all who reject the neo-liberal, conservative ideology that the free market rules all.
The trade union movement has more than 700,000 workers on this island. When you factor in family and friends, we have a very substantial power base – one that is not served well by neo-liberal orthodoxy.
The trade union movement can serve as a power broker if there is a genuine desire to challenge the conservative hegemony and build a working alliance of progressive people and organisations.
We are less than two years from our next Dáil general election.
There is potential to build on the local and European electoral successes of the Left and deliver what could arguably be the first progressive Irish government, and just in time for the 1916 commemorations. Or we can sit back, wallow in self-interest and allow the conservatives to rebuild their castles and their powerbase.
We have two years to decide which road we are willing to take and whether we wish to fulfil at least some of the ideals of the men and women of 1916.