4 August 2014 Edition
Monty Python and small steps
Uncomfortable Conversations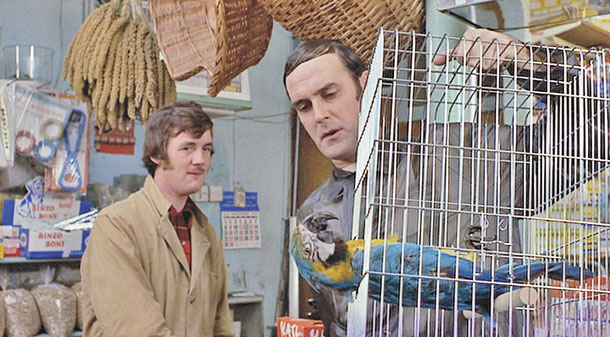 Methodist minister and broadcaster David Campton has served in Sandy Row, Springfield Road, Ballybeen and currently in south Belfast
FOR most of the world, 1969 was the year of Neil Armstrong's moon landing and "one small step for a man, one giant leap for mankind". For us in this part of the world, it marked the beginnings of our 'Troubles'. But for another group of people it marked the launch of Monty Python's Flying Circus.
Forty-five years on from the beginnings of 'The Troubles' and 16 years on from the Belfast/Good Friday Agreement, you would think that it was time for the political circus that is Stormont to have moved on. But repeatedly we see the same old sketches being wheeled out: Blame Game Whataboutery, Marching Season Stand-Offs, Competitive Community Victimhood, Looking Out for Us and Ours . . . But it's no laughing matter.
Opinions are divided as to whether the Haass/O'Sullivan talks were ever capable of producing a comprehensive solution to the three toxic issues remitted to them but, ultimately, they didn't deliver a package that was instantly acceptable to all.
Were the so-called "leaders' talks" capable of taking things any further before the choreographed walk-out of the unionist parties as part of their "graduated response"? We may never know.
Have the Haass/O'Sullivan proposals finally, in John Cleese's words, "rung down the curtain and joined the choir invisible?" Are they 'an ex-Agreement'?
New dynamic
Perhaps something new needs to be introduced into the mix. Declan Kearney (writing in An Phoblacht last month) calls for "sustained positive leadership from within civic society on the need for grace, generosity, remorse and acknowledgement", suggesting that "would introduce an entirely new dynamic". Actually, that's not something new.
Over 25 years ago now, Evangelical Contribution on Northern Ireland (ECONI), in its publication of For God and his Glory Alone, advocated the development of a thoroughgoing culture/spirituality of forgiveness, underpinned by grace, to help address the pain of the past and foster genuine reconciliation.
With the lack of agreement at the Haass/O'Sullivan talks it might have seemed that such hope was dashed, but further reflection led the Irish Inter-Church Meeting to identify a set of key characteristics of a shared society, where peace is nurtured and genuine reconciliation facilitated so that all can live free from violence and the threat of violence.
Truthfulness is encouraged, fostering trust and forming the basis for dealing with the pain of the past, engaging with present problems and forging a more hopeful future for all.
Diversity is celebrated and our interdependence recognised whilst sectarianism, racism and other prejudices that create a climate of fear and division are rejected, thus contributing to our cultural and economic vitality and indicating our openness to new ideas, perspectives and people.
Democracy is cherished and fully participative, the rule of law respected, and all communities are liberated from the oppressive grip of organised criminality and paramilitary activity.
Justice is treasured, not only in terms of perpetrators being prosecuted but also victims being cared for and social wrongs being set right so that all might enjoy personal dignity and equality of opportunity.

• The unionist protest camp at Twaddel
Rights are valued and mutually respected within a context where people also recognise their mutual responsibilities and relationships, meaning that in a spirit of generosity some may choose not to exercise their rights for the sake of the common good.
Hope and imagination are fostered, breaking a spirit of pessimism and apathy that has convinced many that things will never change, thus transforming the dynamic of public life and raising personal aspirations.
Revised and revived Civic Forum
Declan Kearney also suggested: "Civic society must challenge politics, make demands of political leaders and set tests for all political parties to do better."
Perhaps these seven characteristics of a shared society are part of that challenge. But, as he also said, whilst "words are important, so too are actions".
So the question is: what can be done to make the above a reality rather than just high-minded rhetoric?
How can they be used as benchmarks for the outcomes of future talks, including, we trust, resumed "leaders' talks" around the past, parading and flags?
What impact might they have on addressing the Ardoyne/Twaddel stand-off and the wider issues of parading and commemorations?
How might they shape our commemorations of past events in such a way as to be inclusive of erstwhile enemies and model non-violent approaches to conflict in the future?
And how do they affect the engagement of state, republican and loyalist agents with potential truth recovery processes?
But they also have implications for the much-needed talks about welfare reforms/cuts (which are budgetary realities whether we like it or not), and the need for a complete shake-up of our education system, among other hot potatoes.
If those involved in the political sphere are genuinely up for challenges by wider civic society, then perhaps a revised and revived Civic Forum not dominated by political interest groups might be one arena for both prompting and gauging the progress of the Assembly and the new councils in delivering truly shared society.
There were those who suggested that the recent Monty Python farewell gig wasn't actually very funny, just a colossal waste of money. Geoff Martin in the Belfast Telegraph said that it wasn't funny in the first place. Most Python aficionados beg to differ.
There are those who would also argue that the ongoing political circus here is simultaneously a colossal waste of money and a laughing stock. That, however, is unfair to political representatives from all parties who work hard to make this place a better society. But things cannot continue as they are. No individual or sector has all the answers. No single agreement or initiative will make the decisive difference. But, 45 years on from 1969, we all need to take "small steps" in a different direction which, when added together, may contribute to a "giant leap" for all people in this society.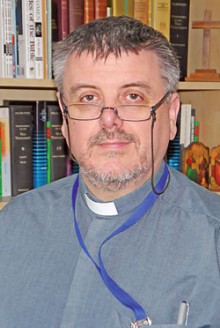 • David Campton has been involved in a wide range of community and political engagement programmes, including 4 Corners, Churches' Community Work Alliance, and Hope and History. virtualmethodist.blogspot.com