24 July 2014
'Shameful political cowardice' as Irish Govt abstains from UN war crimes vote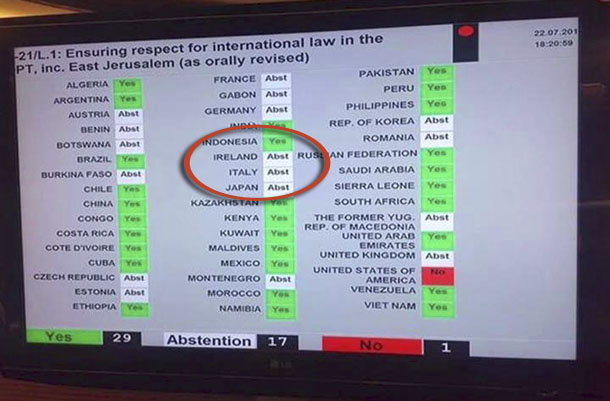 THE Irish Government abstained from a UN Human Rights Council vote in Geneva which seeks to establish an international Commission of Inquiry into allegations of war crimes committed in Gaza.
Sinn Féin leader Gerry Adams TD accused the Irish Government of "shameful political cowardice".
"The Israeli assault on the civilian population is in clear contravention of international law.
"This view is widely acknowledged internationally and was evident in the course of today's debate at the United Nations Human Rights Council meeting. To its shame the Irish government abstained," he said.
Almost 700 Palestinians have now been killed in 15 days of intense attacks by Israel. According to the United Nations 74% of those killed by Israel have been civilians. Homes, hospitals and schools, including buildings housing refugees, have been targeted in the onslaught.
29 countries supported the move to establish an inquiry while 17 countries including Ireland abstained. The USA was the only state opposed to the establishment of an inquiry into alleged war crimes.
The Louth TD also reiterated his party's call for the expulsion of the Israeli Ambassador:
"The Irish government needs to take a clear stand in support of the civilian population of Gaza and send a clear message to the Israeli government that its actions will not be tolerated. This can best be achieved by expelling the Israeli Ambassador."