17 April 2014
Arrested for promoting Easter Lily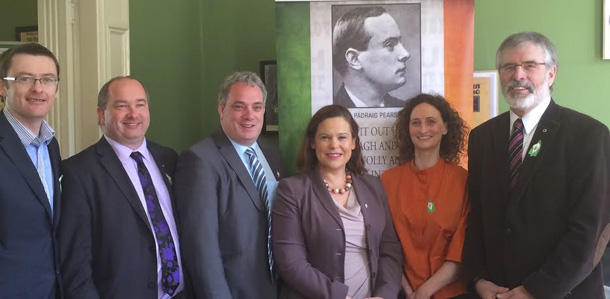 THE PSNI has been slammed after a Sinn Féin party activist was arrested and another cautioned for promoting the Easter Lily in Omagh, County Tyrone.
The incident happened on Wednesday night, 16 April, in Gortmore Park in the town.
Omagh Council Chairperson and Sinn Féin Councillor Marty McColgan told An Phoblacht this is "political policing at its worst":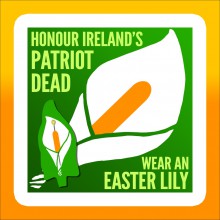 "We have the crazy situation, where I officially launched the Easter Lily in the Council Offices yesterday, yet today the PSNI are arresting and cautioning republicans for promoting it.
"Following a long litany of complaints against the PSNI in Omagh, this latest action will further reinforce the collapse of public confidence in the PSNI locally."
The Sinn Féin activists have said they will file a complaint with the Police Ombudsman while Sinn Féin MLAs pledged to raise the issue with the new PSNI District Commander Kevin Dunwoody.
First introduced by Cumann na mBan in 1925, the Easter Lily has since been worn by Irish Republicans every year to remember Ireland's Patriot Dead.