2 February 2014 Edition
Speak truth to power
Garda whistleblowers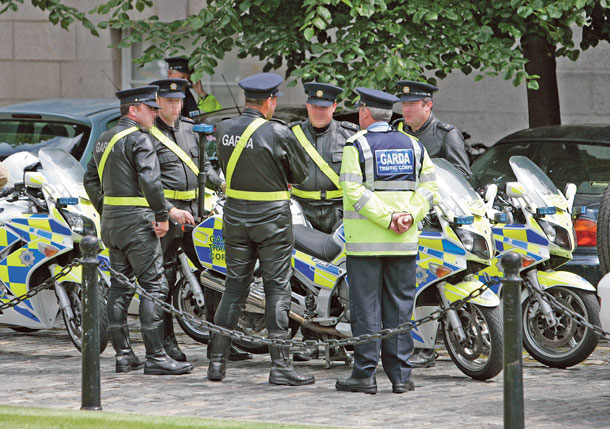 Whistleblowers are nearly always brandished as contrarian or cranks. Sometimes even criminalised. Remember Edward Snowden and Chelsea Manning?
SPEAK TRUTH TO POWER. It's a powerful statement. For me it is a fundamental principle.
Those who speak truth to power are nearly always brandished as contrarian or cranks. Sometimes they are even criminalised. Remember Edward Snowden and Chelsea Manning?
Take the carry-on at the Public Accounts Committee (PAC), a joint Oireachtas committee that acts as the people's public spending watchdog.
When referring to the whistleblowers' allegations that senior gardaí have been terminating penalty points and fines for 'the great and the good', Garda Commissioner Martin Callinan told committee members: "Two people out of a force of 13,000 who are making extraordinary, serious allegations, and frankly I think it's quite disgusting."
Hardly confidence-inspiring words for any rank and file garda thinking about exposing wrongdoing they are aware of in the police service.
Callinan went on to refer to An Garda Síochána as his force. He stated the whistleblowers were his subordinates that he and he alone should be left to deal with the wrongdoing they have exposed. At no point did he acknowledge that it is his inaction and the failure of the accountability systems he oversees within the service that have led to this debacle.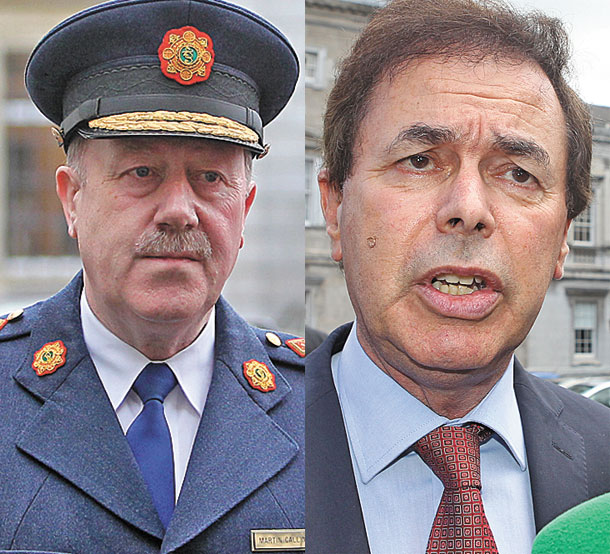 • Closed culture – Garda Commissioner Martin Callinan and Justice Minister Alan Shatter
The problem exposed in the police service is not the whistleblowers or the information they have helped put in the public domain. The problem is the closed culture that emanates from the top brass in An Garda Síochána, senior officials at the Department of Justice and the Justice Minister himself, Alan Shatter.
There will always be some small amount of wrongdoing in any system. The challenge is not the problem itself – it's how the system and those in charge deal with the wrongdoing when uncovered.
The truth is that Commissioner Callinan needs people like these two whistleblowers. We all do.
Far from undermining discipline in the police force, people like former Garda John Wilson (one of the two Garda whistleblowers) are an organic check and balance within a closed group system.
Whistleblowers are currently afforded some limited protections under existing legislation, and the Protected Disclosures Bill due to be enacted this year will put in place a robust system of safeguards.
Legislation is important but if we do not tackle head-on the closed culture so boldly exposed by the Garda Commissioner then we are on a road to nowhere. Bad cultures are like the single rotten apple in a barrel: every crisp rosy piece of fruit slowly goes bad in some way.
Something is rotten in An Garda Síochána. It is not the whistleblowers.