2 February 2014 Edition
Too much to sacrifice
Between the Posts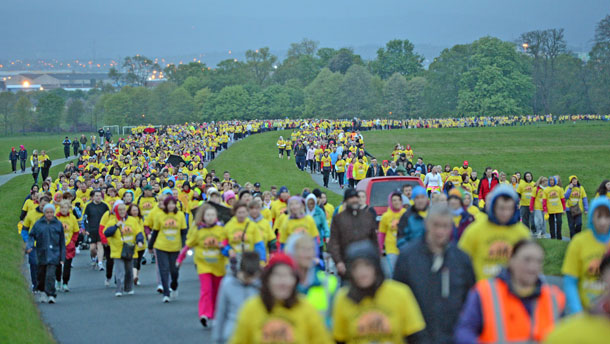 The Gaelic Players' Association and Irish Rugby Football Union players deserve credit for steps to provide confidential support around mental health
WHEN A YOUNG LIFE is lost, there is a deeply tragic shadow cast upon the existence of those bereaved. Powerful images of a child or youth dying in the arms of their family are used to tell the story of warfare and conflict in our world.
There is the iconic image from apartheid South Africa of 13-year-old Hector Pieterson, a schoolboy shot dead by the racist regime during the 1976 Soweto uprising. More recently, there was the picture of three-year-old Palestinian Hala Abu Sabikha, killed last Christmas Eve when Israeli fighter jets bombed her home in Gaza. It's hard to imagine how anyone could witness such atrocities and not be outraged or upset.
Contrast this with the images of 22-year-old Niall O'Donohue.
Niall was a member of the Kilbeacanty Hurling Club, outside Gort in County Galway. He had won an All-Ireland under-21 medal for his county and played in the Galway senior hurling team that famously won the Leinster Championship against Kilkenny. The dream of playing hurling for his county in Croke Park was one Niall had experienced. Yet, suddenly just before Hallowe'en last year, Niall tragically took his own life.
When it comes to the loss of a young life by suicide, whole communities are stunned into deathly silence. Unlike death in warfare and conflict, where the aggressor stands to blame, death by suicide leaves no perpetrator and rarely any answer.
There is a barely a village or town across Ireland that has not been affected by suicide. Our country still struggles with the fifth-highest rate of youth suicide in Europe. It is a leading cause of death amongst our youth.
For several years in the office of the MP for West Belfast, Sinn Féin President Gerry Adams, suicide prevention was part of the weekly constituency agenda. We had discovered that the Six Counties had no suicide prevention strategy and, in conjunction with families, campaigned for this to be rectified and for resources to be ring-fenced to help those in greatest need. Eventually the argument was won for this policy reform in the Assembly. An all-Ireland strategy for suicide prevention, jointly resourced and implemented on a North-South basis, is still outstanding.
Meanwhile, evidence grows for the potential for physical activity and sport to help promote mental health and prevent mental illness. Physical activity helps in coping with mild to moderate depression, facilitates self-esteem and positive self-perceptions. Social contact through team sports and local clubs also helps promote mental health. In no sport are these networks more extensive and effective than the GAA. Yet, even now, the issue of mental health and mental illness remains peripheral to many programmes for coaching and players. When it comes to training, we still prize physical fitness over mental fitness.
Some steps have been taken by the Gaelic Players' Association and  Irish Rugby Football Union players who deserve credit for steps to provide confidential support. However, this type of self-referral service is still far short of the cultural and attitude change which Irish sport needs.
Some sportspeople in Ireland have now voiced their concern about this imbalance and their own silent struggle with mental illness. Irish 400metres runner David Gillick spoke out last November about how the mental injuries he sustained in sport were deeper and harder to heal than any physical injury. David now advocates for mental well-being for athletes.
Cork senior hurler Conor Cusack also spoke publicly about how depression nearly killed him. He decided to explain his pain to help others to seek out the support they need.
Around the same time, British former double Olympic athletics champion Kelly Holmes described how she self-harmed and contemplated suicide. Irish hurdles star Dervla O'Rourke wrote in the Irish Examiner earlier this year that some athletes can find the constant pressure to achieve unbearable:
"When we race, we must back ourselves 100%. However, this belief cannot be constant and there are times we struggle."
The opportunity to promote mental health through physical activity and sport comes with an onerous responsibility. In his epic poem about 1916, Yeats warned: "Too long a sacrifice makes a stone of the heart."
Sportspeople are not automatons machined to precision, programmed to perform. They are emotional, thoughtful, spiritual beings, like the rest of us. For what they give to our society, they deserve better from us all.