2 February 2014 Edition
FG/Labour TDs vote down Sinn Féin move to clean up charity sector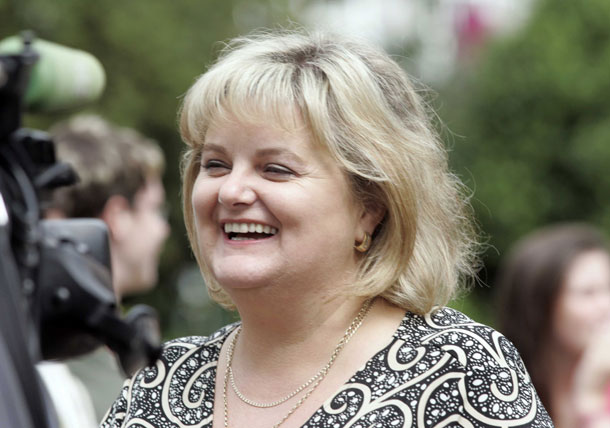 This Bill will shine a light on those charlatans and parasites who are exploiting the goodwill and generosity of Irish people – Seán Crowe, Sinn Féin Dublin South-West TD
AT THE SAME TIME that Taoiseach Enda Kenny was telling everyone at the World Economic Forum in Davos that charities in Ireland "need to be seen to be on a very transparent, accountable footing", his own Government TDs were voting down a Dáil Bill that would have done exactly that. The Fine Gael leader's problem is that it was a Sinn Féin Bill and that's why the Government was against it.
Enda Kenny was speaking following revelations of gold-plated pensions and huge wages paid to senior executives of the Central Remedial Clinic (CRC), many of which were paid from charitable donations to an orgnaisation that also receives taxpayers' money through the Health Service Executive.
There have also been questions raised about the payment of senior executives at the Rehab charity lottery and the minuscule profits made by the group which is also supported through Government funding.
The Sinn Féin Charities (Amendment) Bill simply aimed to ensure the full implementation of the Charities Act of 2009 by the end of May. Moving the Bill, Sinn Féin Justice spokesperson Pádraig Mac Lochlainn explained that it would ensure greater accountability and protect against abuse of charitable status and fraud. It would increase transparency in the charity sector and public confidence in the charity sector overall.
Obscene salaries
During the debate which took place over two days in January, Dublin South-West TD Seán Crowe said the charity sector must be regulated to bring transparency.
"This Bill will shine a light on those charlatans and parasites who are exploiting the goodwill and generosity of Irish people," he said.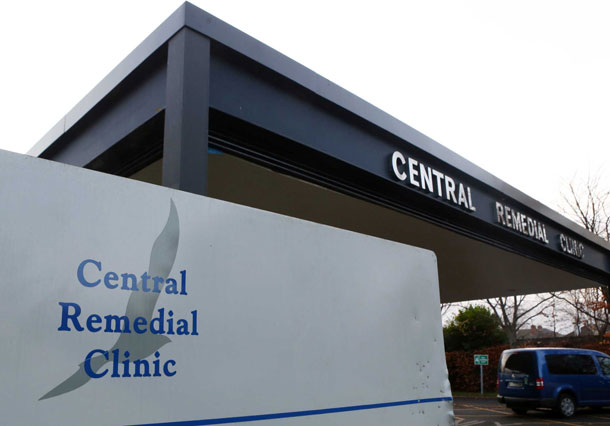 • €740k in charitable donations to the CRC was used to pay the pension package of a former CEO
Cork North-Central TD Jonathan O'Brien said he hoped the scandals and negative news stories would not stop people giving to charities.
"We cannot let the greed of the few inflict on the many people who need those charities," he said.
Cork East TD Sandra McLellan echoed his concerns and said that unless something is done now then the revelations could have a long-term, damaging effect on the charity dector:
"Years of good work is under threat of being undermined and discredited by the few at the top who are more interested in lining their own pockets than providing a service to those who need it most."
Sligo/North Leitrim TD Michael Colreavy described the wages of senior CEOs at certain charities as "quite frankly, obscene", adding that it is "questionable that the money given by generous, hard-pressed citizens to help improve the lives of people with disabilities should be diverted to slush funds for pensions most of us could only dream of".
Speaking of the decision by the CRC to pay their former CEO €740,000 from charitable donations, Sinn Féin leader Gerry Adams TD noted:
"A kid going in and robbing the Poor Box in the chapel would be in Mountjoy Prison."
He also read out a letter from the mother of his friend, Donnacha Rynne from Clare, a severly disabled man who has been bed-bound for the last year waiting on a new wheelchair. He is told that due to lack of funds he will have to keep waiting.
"Families who have raised millions of euro over many years for these charities are shocked and angry by these revelations. What is clear is that there is a toxic culture of bonuses, top-ups and bail-outs; where there's always money for the elites and none for the services charities were established to provide."
Minister Costello's about-face
Almost all of the contributions from the Government side of the House agreed with the overall aims of the Bill but claimed reservations about implementation, cost and the inclusion of groups who advance the cause of human rights.
Responding to the Government, Mary Lou McDonald said:
"Minister of State Kathleen Lynch has told us that the Government cannot afford to implement the Charities Bill in full — Sinn Féin states it cannot afford not to do so."
Sinn Féin Justice spokesperson Pádraig Mac Lochlainn, who moved the Bill, said that the Government had once again chosen to drag its feet on the issue. When asked why he believed Labour and Fine Gael opposed the straightforward, common sense  measure, he told An Phoblacht:
"The only conclusion I can come to is that they opposed it because this was a Sinn Féin Bill, which is just absolutely petty."
He was also critical of what he said was the hypocritical stance taken by the Labour Party during the debate:
"We sought to include the advancement of human rights as a charitable purpose so groups involved in human rights could be registered as a charity and avail of all the funding opportunities that comes with that. Interestingly, Joe Costello — now Minister for Trade and Development and who deals with human rights and overseas aid — previously spoke in favour of this inclusion back in 2009. But somehow the Labour Party voted against that last night."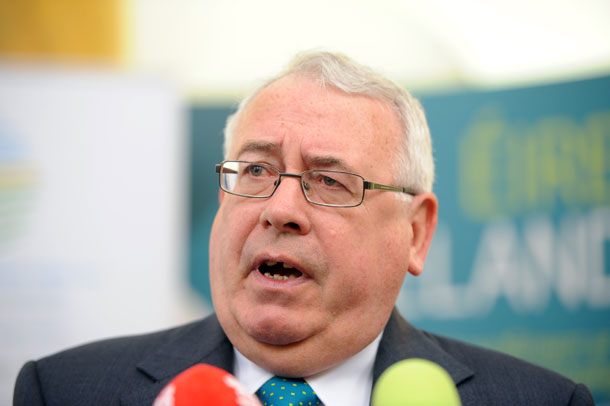 • Minister Joe Costello u-turned on the issue