2 February 2014 Edition
Hospital emergency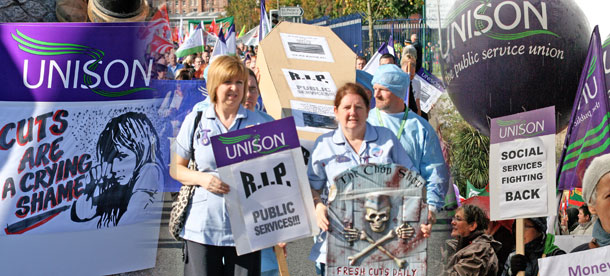 Delivery of health provision cannot become 'care on the cheap'
I TOOK ON the role of Chairperson of the Health Committee in October 2013 when I replaced my friend and colleague Sue Ramsey due to her illness and I want to wish Sue a full and speedy recovery. Not only has it been a baptism of fire but it also has been quite an eye-opener.
The scope of the Health Committee is enormous: from basic healthcare right through to public health and public safety and everything that entails. The focus, however, has been on the provision of services at the sharp end of the service.
The Health Service in the North of Ireland is now focused on the 'Transforming Your Care' agenda which is about transferring £83million from acute to primary and community care — a laudable principle on paper but there is nothing in this framework that provides us with targets for our health inequalities or demonstrates how we will have better health outcomes as a result.
Tackling health inequalities must be central to the delivery of health and social care provision and to the delivery of these proposals. Early intervention and prevention is central to this objective. We spend £4.6billion per year on health and social care and employ 70,000 staff. The reality is that shared health has not been shared equally across all people in our society. The life expectancy of someone in more affluent areas is around 10 years more than someone in more deprived areas. The top three constituencies in terms of health inequalities are Belfast West, Belfast North, and Foyle
The Department of Health, Social Services and Public Safety (DHSSPS) should consider increasing the percentage of its overall health and social care budget on early intervention and prevention to 6% with the next decade.
From taking up this position six months ago, DUP Health Minister Edwin Poots has staggered from one crisis to another.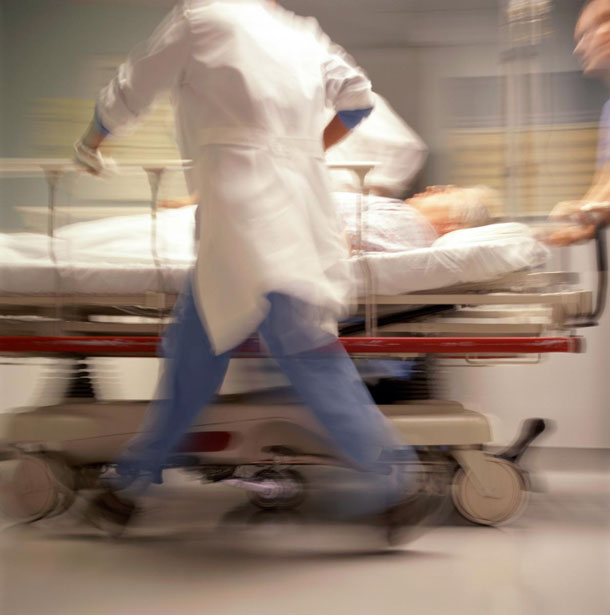 • The failure was not due to the magnificent work of doctors, nurses and other staff
These range from the child sexual exploitation inquiry with no statutory power to a lack of rights for our elderly community in residential care, and indecision on children's heart services to confusion on termination guidelines. In all of these he has failed to give leadership.
He has also failed to implement EU directives on preventing care to asylum seekers and tobacco restrictions to protect children and young people. And we have seen a crisis in our Accident & Emergency departments
Both the issue of the blood ban and the Health Minister's objection to appoint a representative from the trade union movement brought him to the High Court where he was found to be "irrational" and "in breach of his Ministerial Code".
As blood supplies continue to run low we have seen the Health Minister introduce his own fundamental religious views into the policy areas by banning blood donated by gay men even though all blood is screened before use. It is also a fact that, in times of emergency, we import blood from Britain where blood from gay men is rightly accepted as equal as everyone else's blood.
It is time the Health Minister introduced equality into the Health Service.
When someone is sick or has been injured they expect that when they arrive at a hospital they will receive prompt help and be able in most cases to make a full recovery with the proper care, That's not the case anymore and health provision has become a bit of a lottery.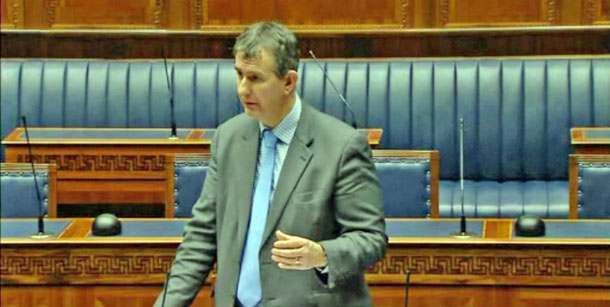 • Health Minister Edwin Poots introduced his own fundamental reilgious views into policy areas
On Wednesday 8 January, a major incident emergency was declared in the Accident & Emergency ward of the Belfast Royal Victoria Hospital. People may well be asking was this due a plane crash, a multi-vehicle pile-up, a fire at an old people's home, a major chemical spill, or some other catastrophe or natural disaster.
Fortunately none of the above had occurred but this major incident emergency was a response to failure of the ability of the A&E ward to cope with the routine rigours of a busy ward. This is becoming indicative of the entire Health Service.
I would like to make it clear that this failure was not due to the magnificent work of the doctors and nurses who, despite enormous pressures, have struggled on to provide a service to the public.
The reason for the collapse lies with the management of our health system as we see an attempt to downgrade services and in some incidents to privatise services across the board.
Closing A&E wards in the City Hospital and other hospitals in the greater Belfast area has created a situation where the main A&E ward in the Royal is unable to cope unless we see major changes. This is due in the main to poor policy and even poorer planning having a knock-on effect in getting the correct resource to the correct place.
We have the ridiculous situation where we have new hospitals being built such as the South West Acute Hospital and the Downe Hospital yet services are being removed as soon as they open, piling pressure on other services.
But it is not only A&E where we see a crisis appearing due to decisions that don't stack up to scrutiny in terms of promoting better health.
Sinn Féin's ambition of care from the cradle to the grave cannot be realised if we continue to with the policy of closing our elderly care homes. We hear much about "reablement" and about older people staying and being looked after at home but this is at a time when some of our elderly receive 15-minute care packages daily. Surely if we are serious about care at home then an investment in domiciliary care is required. We have seen the debacle with many elderly and infirm residents of care homes being informed that they were to be dumped on the street with no provision for their future needs.
Although the Health Minister was forced to stall his plans to close the entire care home estate, the threat still remains as the privatisation agenda is still on the table as he attempts to close the entire care system down.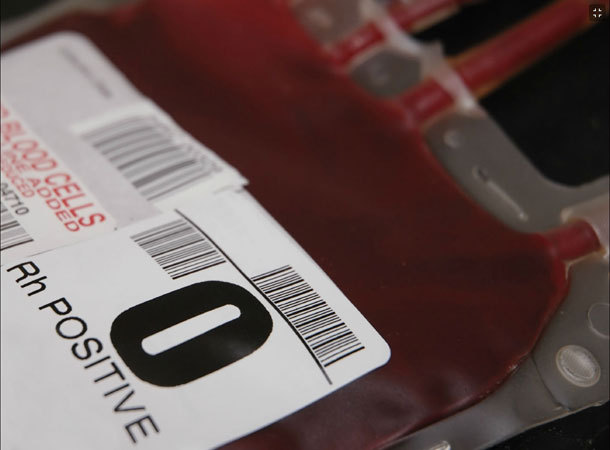 • The Health Minister banned blood donated by gay men even though all blood is screened before use
'Transforming Your Care' cannot be a privatisation charter.
There is ample evidence to demonstrate that 'for-profit' organisations fail to deliver first-class health services. Many serious issues have arisen with private equity companies who attempt to maximise profit to the detriment to services they deliver and the patients who receive them. Delivery of health provision cannot become 'care on the cheap'.
The issue of suicide is one that has blighted our island with every parish knowing the pain of losing people through suicide: Do we do enough to tackle it?
Right across the island within our health systems, mental health protection is considerably lower down the importance scale than physical health in terms of treatment and research investment, yet mental health illnesses can lead to more lethal outcomes than many physical illnesses.
The European average of spend on mental health is 12% of the budget and we need to increase our spending to bring it into line with this figure.
The indecision on the issue of children's heart surgery provision and whether we can buckle together a deal that will allow services for children in the North of Ireland being able to access surgery in Belfast or at least on the island of Ireland is again at the forefront of the media after an aircraft taking a baby to Britain for treatment was forced to make an emergency landing.
This is one area where the Health Minister can be praised in that he has at least looked at a solution that includes an all-Ireland dimension and more solutions could be found if we continued to address our deficiencies on an all-Ireland basis.
Health innovation is an emerging sector that has potential economic outcomes such as job and business creation. We are well positioned in the north-west to grow this sector given our resources.
Sinn Féin is actively developing the health innovation sector in the north-west by establishing the North-West Health Innovation Corridor (NWHIC) that complements the new connected health initiative.
NWHIC will span the arc of the north-west (including Derry, Coleraine, Letterkenny and Sligo). The initiative will involve all the key stakeholders (e.g. University of Ulster at Magee and Coleraine, Letterkenny IT, Sligo IT, Invest NI, Enterprise Ireland, the health boards, and other health professionals such as Co-operation and Working Together).
Sinn Féin has a policy of creating a health service from the cradle to the grave that is free for all its citizens. But a health service is more than nursing the elderly and attending the sick – it is about the creation of a society that promotes healthy living and preventative medicine.