2 February 2014 Edition
What is compromise?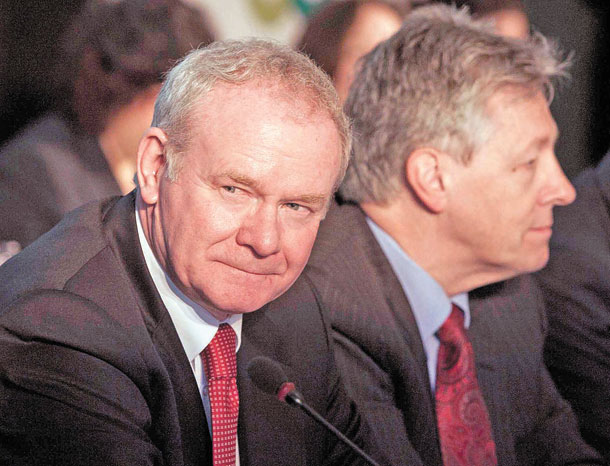 Compromise requires people to affirm in public what they often might disagree with or be less than perfectly happy with in private. Compromise, after all, involves loss as well as gain
AN INTERESTING SHIFT has occurred in people's vocabulary in Northern Ireland with the increasing use of the word 'compromise'.
Ecumenism somewhat spoilt the word 'reconciliation' by associating it with religion and by making it well-meaning but rather wishy-washy. The word compromise identifies that what people have to come to terms with is different political positions and identities not religious differences. The problem is that people talk about compromise in opposite ways.
It is not that its meaning is unclear, despite what critics say. Compromise is the reciprocal agreement to act toward each other differently in the future. This agreement can be a spit and a handshake or a statute running to thousands of clauses. The problem arises in how the agreement, whatever it is, is subsequently perceived by those who are made subject to its terms.
It can be seen as surrender, as giving up, a loss; so people talk of being compromised by the agreement. The agreement can also be seen as a gain because the new terms on which relations are conducted avoid the difficulties of the past.
These two views, which you hear often in the media and on street corners in reference to the both the Good Friday Agreement and the Haass Talks, are not actually mutually exclusive. Compromise is both of these things at the same time.
It is important to stress that compromise is more than a set of positive feelings. Compromise is a type of social relationship. It is one involving mutual concessions that affect future behaviour toward one another. The social relationships can be political ones between political parties and groups, social ones between communities, interpersonal ones between individuals, or national ones between countries.
The agreement to act toward each other differently in the future does not depend on first coming to love, respect or trust one another. Nor does it require we also lose our feelings of anger, hate or contempt toward each other. Whatever it was that caused the need to compromise in the first place and to change the nature of the relationship does not disappear suddenly with the agreement.
• Irish statesman Edmund Burke was a firm believer in the benefits achieved through compromise
What matters is that people stick to the terms of the compromise as the agreed way to conduct social relationships in the future. This is often misunderstood. Compromise requires people to affirm in public what they often might disagree with or be less than perfectly happy with in private. Compromise, after all, involves loss as well as gain. 
The sense of loss, even if the gains outweigh them, dissipates only very slowly.  What matters to the stability of the compromise is that, in public, people keep to the terms of the agreement and continue to conduct social relationships in the manner determined by it, irrespective of what they feel in private.
All too often, of course, politicians make public their reservations to the very accord they once willingly signed.  Maintaining a public front in face of one's private disagreements has been difficult for Northern Irish politicians historically (virtually every compromise settlement has been unpicked by public bickering afterwards) but the principle of cabinet collective responsibility in democratic systems calls for precisely that. 
To counterbalance some people's negative views on compromise, I subscribe to the opinion of the 18th century Irishman Edmund Burke, who expressed the necessity of compromise:
"All government, indeed every human benefit and enjoyment, every virtue, and every prudent act, is founded on compromise."
As a sociologist I would go further. Compromise is a social practice that makes society possible. Without compromise, society descends into conflict because social relationships break down under dominance or force.
Compromise is therefore a moral sensibility or moral virtue that allows people who disagree with one another to live together harmoniously, in tolerance and for mutual benefit.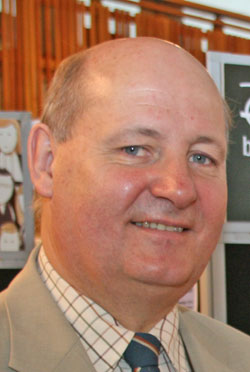 John Brewer is Professor of Post Conflict Studies in the Institute for the Study of Conflict Transformation and Social Justice at Queen's University Belfast. He has an honorary degree from Brunel University for services to study of peace processes and is a member of the UN Roster of Global Experts. He runs the £1.26million Leverhulme Trust-funded research programme 'Compromise after Conflict', which looks at the development of compromise amongst victims of conflict in Northern Ireland, South Africa and Sri Lanka (www.qub.ac.uk/research-centres/CompromiseAfterConflict/)
Professor Brewer is the author and co-author of 15 books, and editor or co-editor of a further three, including Peace Processes: A Sociological Approach (Polity Press), Ex-Combatants, Religion and Peace in Northern Ireland (Palgrave Macmillan, with Gerard Leavey and David Mitchell), and Religion, Civil Society and Peace in Northern Ireland (Oxford University Press, with Gareth Higgins and Francis Teeney).