12 January 2014 Edition
Eyewitnesses to 1916, and Peadar O'Donnell's jail journal
Book reviews by Michael Mannion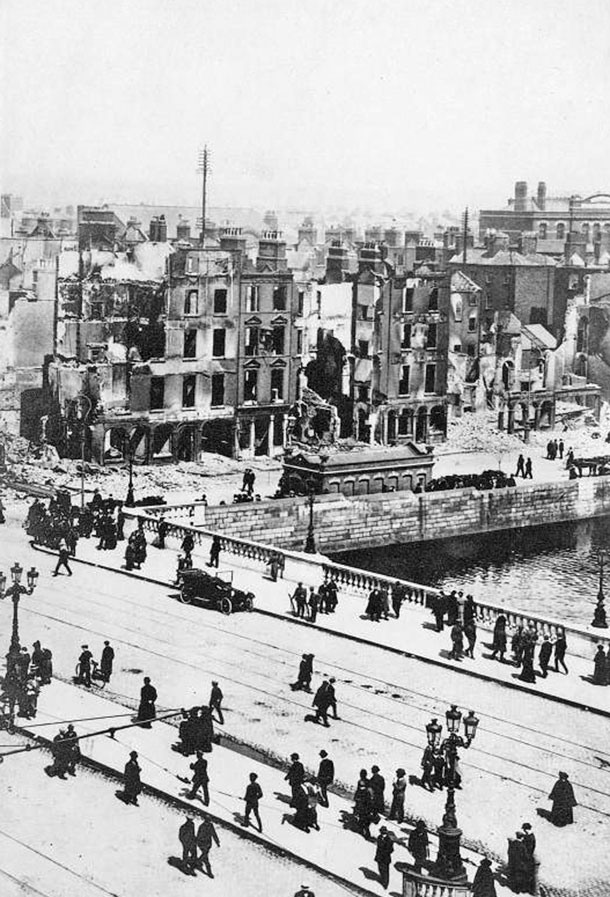 He comments on his particular loathing of the Irish Independent newspaper for its continual 'misrepresentation and abuse of the facts', demonstrating that some things never change
1916: What the People Saw, By Mick O'Farrell, Mercier Press
THE DELUGE of books being produced to commemorate the centenary of the 1916 Rising is quite remarkable. Some are merely exploitative, jumping on the lily-bedecked bandwagon and producing nothing of originality or merit. Others, thankfully, serve to provide new information or insights into the seminal events of Easter Week. 1916: What The People Saw is most definitely in the second category.
This is a collection of contemporary eyewitness accounts (many previously unpublished) describing the events as they occurred and reactions to them. By avoiding contributions from active participants and concentrating instead on the civilian population's contemporary observations, Mick O'Farrell has provided an original collection of viewpoints and commentary previously neglected by many authors and commentators.
The tone of most of the accounts is almost exclusively condemnatory and critical of the rebellion. The few commentaries that offer a qualified sympathy (or at least not outright condemnation) seem to have mostly been written at a later date and based on recollections by eyewitnesses that may well have become modified by subsequent events. This serves to illustrate the fundamental problem with works such as this. Those with the time, resources and inclination to record events and experiences in journals and letters come from a generally prosperous strata of society comfortable with the status quo and antagonistic to change.
This does not make their viewpoints any less valid or informative but it does make it very difficult to source contrasting opinions from the sections of society without the leisure or desire to record their daily musings. 
The attitudes towards the 'lower orders' expressed by some of the commentators is truly staggering, referring to them as "rabble, tramps and tinkers" and outraged that they would dare approach "respectable people". The casual dismissal of the majority of the population with the words  "it always gives an Irishman of the lower class immense pleasure to cut down a tree that does not belong to him" reveals an ingrained racism that is nowadays difficult to comprehend.
This book provides a thoroughly fascinating view not just of Easter Week but also of a colonial mindset that had yet to realise that it was witnessing its own demise.
The Gates Flew Open, By Peadar O'Donnell, Mercier Press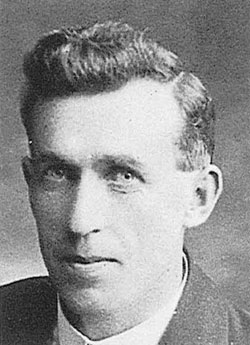 PEADAR O'DONNELL was born into an Irish-speaking family in Dungloe, County Donegal, in 1893. The resilience of the close-knit community in the face of  intense rural poverty served to ignite the twin passions of socialism and nationalism that continued to be his motivating force until his death in 1986.
He initially trained as a teacher but switched to become a full-time organiser for the Irish Transport & General Workers' Union, where he demonstrated a radical streak not always popular with some of his more conservative colleagues. During a strike at the Monaghan Mental Asylum, Peadar took control of the running of the institution and declared it to be the first Irish soviet, flying the red flag from the roof. It was shortly after this that Peadar realised that a socialist  society could not occur until an independent Irish Republic had been established.
Peadar joined the IRA and rose to command the Donegal Brigade operating in the Donegal and Derry areas. He adopted a strong anti-Treaty position and was active in the Four Courts during the shelling. He initially managed to escape capture but was subsequently caught and imprisoned. This book covers that period of incarceration until his escape after the end of the Civil War.
The Gates Flew Open is a truly important work on several levels. Not only is it a well-written record of the 'jail journal' type, providing real insight into the events and activities that Peadar experienced, it also provides vivid assessments of the character and abilities of many of his contemporaries, most of whom were pivotal figures in the struggle. One particularly interesting analysis is that of Michael Collins, whom he describes as "confusing the conquest of Ireland with its occupation by British soldiers".
He comments on his particular loathing of the Irish Independent newspaper for its continual "misrepresentation and abuse of the facts", demonstrating that some things never change. But his most caustic vitriol is reserved for  the Irish Catholic bishops whom he said supported the Treaty "not for the measure of limited political freedom it gave but for the fetters it imposed".
First published in 1932, this book is an absorbing and sometimes deeply moving memoir that should be essential reading for a fuller understanding of this critical period of Irish history.
• Peadar O'Donnell was Editor of An Phoblacht from 1926 to 1930.