12 January 2014 Edition
Decide to find your stride
Between the Posts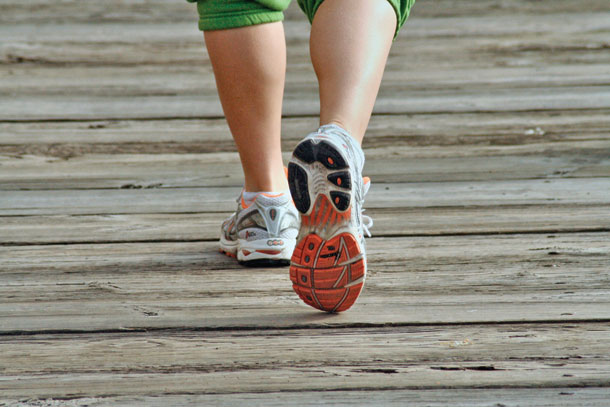 Minimum moderate physical activity requires an adult to exercise until out of breath five times a week
THERE IS ONE epidemic which all policy-makers agree is increasing every year in Ireland and in 2014 it could affect you too. It is inactivity.
Not surprisingly, the 'inactivity epidemic' is growing just as obesity is increasing, especially among children. The question is: what example are adults setting for the next generation and what implications do these trends have for Irish society a generation from now?
A recent PhD published by former Antrim hurling star Dr Paul Donnelly reported that only 6% of the population were "model citizens" in terms of physical activity, diet and lifestyle.
Minimum moderate physical activity requires an adult to exercise until out of breath five times a week. If you want to get a gauge of whether you're doing enough, the 'talk test' is helpful. In other words, exercise until you're too out of breath to talk.
Elaborate and ambitious New Year resolutions are not the answer. Research has also shown that just 8% of people fulfill their resolutions. But setting personal goals can help with motivation and increasing physical activity. The best goals are challenging but achievable.
A common excuse for not partaking in physical activity is lack of time. This really doesn't stand up to scrutiny. There are times when each of us will have competing commitments. Actually, times like these are when we need exercise and physical activity most of all.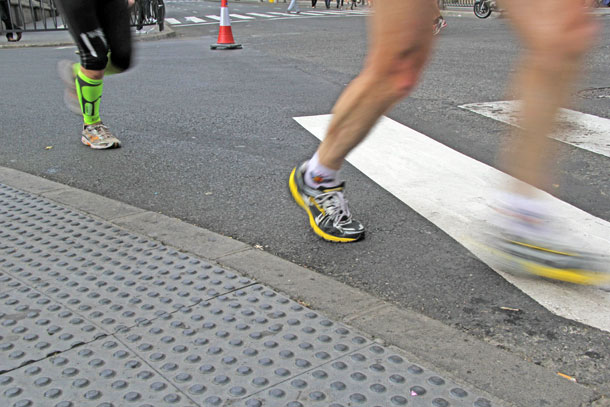 In the aftermath of his passing, one of the features of Nelson Mandela's life that went mostly without comment was his love of sport. Madiba's role in presenting the 1995 Rugby World Cup to South African captain Francois Pienaar was rightly the focus of attention. But it was long before that moment that he had developed his love for sport and exercise. Madiba's main passion was boxing, as he wrote in his 1994 autobiography The Long Walk to Freedom:
"My main interest was in training; I found the rigorous exercise to be an excellent outlet for tension and stress. After a strenuous workout, I felt both mentally and physically lighter. It was a way of losing myself in something that was not the struggle."
He said this approach to exercise gave him the physical and mental strength to cope with his 27 years imprisoned in an apartheid jail.
Madiba became so well-conditioned that for many years after his release from prison he maintained the routine he began in his youth of early morning exercise. Like many public figures in our own society, he had plenty of other duties taking up his time but he felt exercise made him fitter for the job.
You don't have to look so far from home for good examples.
Belfast Mayor Máirtín Ó Muilleoir has a frenetic schedule yet every week he meets up with citizens at one of the city's leisure centres and goes out for a mid-day jog.
Sinn Féin MEP Martina Anderson is another who has fitted exercise into a busy programme of political activity. After spending so long in an English jail, Martina could be forgiven for wanting a more sedentary lifestyle. Instead, in the all years we've worked together, her passion for equality and justice has been matched by a sporting spirit.
Likewise Leo Green, head of Sinn Féin's Assembly and Cuige team in the North. With more than four decades in activism, his political staying power is equalled by an athletic stamina which has been proven on several marathons. None of this trio could be confused with being lazy.
Sometimes we need more than the power of a good example. Each of us needs a little extra inspiration now and again. I find some in books. The first book I ever got on the subject was Athletics – A Handbook for Tomorrow's Champions, by Tom McNab. I was nine years old at the time. More recently, two great books I've read over the Christmas break and would recommend are Jim Stynes's autobiography, My Journey, and The Little Book of GAA Quotations, by Rory Callan.
In the coming year my team talks and current training in applied sport and exercise psychology will draw heavily upon Rory Callan's book, which is full of wee gems.
But when it comes to inspiration and motivation for sport and life, the words of the late great Gael Jim Stynes powerfully make the point:
"We all have a purpose – we just need to find out what it is. And you do that through your struggles. You do that through facing adversity."