12 January 2014 Edition
Neil McLaughlin, Derry City
Fógraí Bháis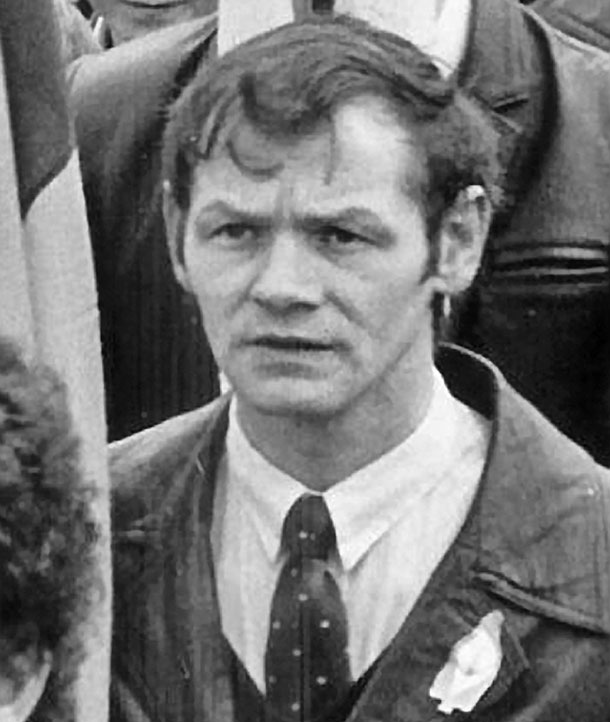 A lifelong republican, Neil was one of the founding members of the Sinn Féin cumann in the Shantallow area and for years was the party's organiser
THE DEATH occurred on Monday 23 December of Neil McLaughlin (65), a committed republican from Shantallow who represented Ireland at the 1972 Olympic Games in Munich.
A talented flyweight, Neil reached the quarter-finals of the 1972 Olympics. He was one of four Derry men on the Irish Olympic team, the others being fellow boxer Charlie Nash, swimmer Liam Ball and Terry Watt (judo).
The previous summer he won a bronze medal at the European Championships held in Madrid, Spain.
A lifelong republican, Neil was one of the founding members of the Sinn Féin cumann in the Shantallow area and for years was the party's organiser
He gave evidence at the Bloody Sunday Inquiry, telling Lord Saville that he'd heard  bullets "whoosh" over his head as British Army paratroopers fired at him when they moved into Derry's Bogside.
Among those who paid tribute to Neil was joint First Minister Martin McGuinness, who said he was sad to hear of the death of his friend.
At the City Cemetery graveside oration to Neil on St Stephen's Day, Sinn Féin Councillor Tony Hassan said that Neil was a great inspiration to young republicans in Derry City and in particular to the people of Shantallow, evident by the hundreds who attended the ceremonies for Neil.
Tony Hassan said of his "friend and comrade":
"Neil will always be remembered as someone who led from the front and for the hard work and dedication that he gave to the republican cause.
"He was very much seen as an 'old hand' back in the early 1970s and he was the man that the people of Shantallow went to for advice and guidance.
"Like many other republicans in the early 1970s, Neil was at the forefront of protests and opposition to internment and British rule in Ireland, and when other work needed to be done Neil was never found wanting.
"He toured Ireland, bringing the political message of Sinn Féin. His house in Shantallow was always open to republicans no matter what their problems were and his work for the political prisoners and their families was always at the top of his list and ensured that those on the run had a bed for the night.
"Neil never shied away from his responsibilities and ensured that the republican struggle continued at a time when many might have faltered. He took a leading role in protests during the Hunger Strikes and was director of elections when Martin McGuinness won a seat in the Assembly elections of 1982. He supported the Peace Process and the Good Friday Agreement, and he worked for Sinn Féin right up until he fell into bad health.
"As we lay Neil to rest I could not but think that on many occasions he could be seen at the graves of soldiers of Óglaigh na hÉireann, tending the graves and ensuring they had the respect they deserved. Neil never forgot his fallen comrades. In fact, he believed that their sacrifice should be a catalyst to spur us on in the pursuit of Irish unity.
"We will never forget the role he played in our struggle. He was in life an inspiration to those around him and in death people will look back on a man who was an example to us all.
"He was a boxing legend but he was also a republican legend.
"On behalf of Sinn Féin in Derry, I offer my deepest sympathy to Margo; sons Neil, Liam, Michael, Mark and Colum; and daughters Fiona and Isabelle."