12 January 2014 Edition
Making schools funding count
Targeting disadvantaged children doesn't mean others will suffer – in fact, the reverse is true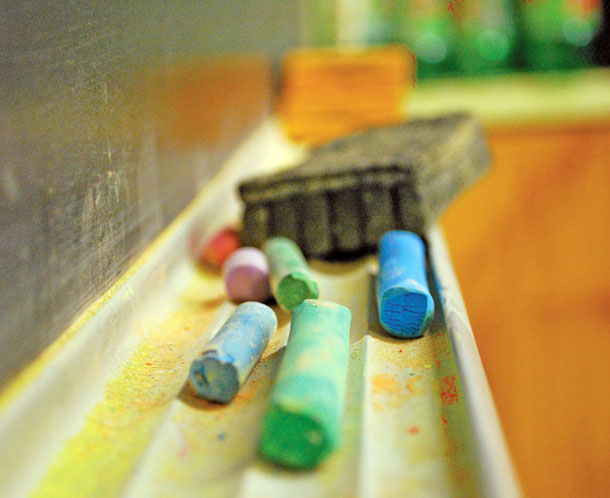 A child who happens to be born into a lower-income household has only HALF the chance of leaving school with a decent level of qualifications
THERE'S been a lot of debate (and misinformation) about how and why Sinn Féin is trying to change the system of schools funding in the Six Counties.
Firstly, there are practical reasons.
The existing formula has evolved over decades. It is incredibly over-complicated, over-bureaucratic, outdated and most educationalists agree it is in need of reform.
It is also important that this huge amount of money (around £1.6billion a year) is used more effectively to redress inequality within the education sector.
Perhaps one of the greatest inequalities currently facing our society is the fact that children from a disadvantaged background are much less likely to do well in school. In fact, a child who qualifies for free school meals (and who is therefore from a low-income household) only has a one in three (32%) chance of achieving the standard benchmark of five good GCSEs. Children from more affluent backgrounds have twice the chance (64%) of achieving this benchmark. Therefore, a child who happens to be born into a lower-income household has only HALF the chance of leaving school with a decent level of qualifications.
There are many reasons why children from disadvantaged backgrounds have poorer educational outcomes. These include the lack of learning materials in the home, parental and community disengagement from education, lack of aspiration, and the sheer stress of living in poverty. These all make it more difficult to learn.
The evidence and international experience, however, has shown that the best way to break this cycle is by creating a network of good, well-led schools which are properly resourced to do the job we want them to do.
The Canadian province of Toronto embarked on a similar reform programme in 2003. They faced much of the same resistance we are now but they persisted and now have one of the most equal and high-performing systems in the world. Their experience showed that targeting those children in greatest need of help and raising their attainment helped create an atmosphere of aspiration achievement within the schools. This meant that all learners improved, including those who had already been high-achievers. Targeting disadvantaged children doesn't mean others will suffer. In fact, the reverse is true.
That is our aim and we have a whole suite of policies in place which are aimed at improving educational attainment and creating that network of good schools.
In December, the OECD confirmed that we have the correct policies in place and the gradual increase in attainment under successive Sinn Féin Education Ministers bears that out. So we are changing the way we do education. We now need to change the way we fund education because this rising attainment has not been reflected within the most disadvantaged children. We now need to ensure adequate funding is targeted at those schools and pupils who need it the most.
The independent tribunal chaired by Bob Salisbury last year recommended that more money should be directed at schools with high numbers of children from disadvantaged backgrounds.
This has caused other schools who feel they will be missing out to react and we have been accused of 'robbing Peter to pay Paul'. That isn't the case as we have earmarked additional funds (£30million) to fund the additional 'targeting social need' element.
So how come other schools have seen a drop in their projected budgets?
That has largely come about as a result of a separate recommendation from Salisbury to abolish what is known as the 'premises factor' of the funding formula. This is a payment given to schools based on the size of their building to cover additional utility costs, etc. Salisbury concluded that a child-centred approach should fund children and not buildings and recommended that we end the premises factor and instead increase the per pupil amount across all schools.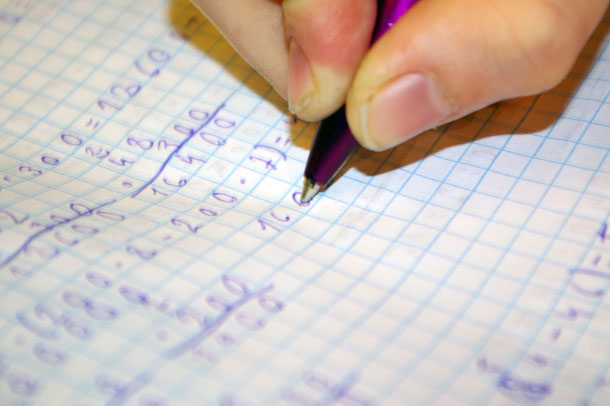 Toronto in Canada embarked on a similar reform in 2003 and faced much of the same resistance – it now has one of the most equal and high-performing systems in the world
It was only when we drilled down into individual school budget levels that we could see the anomaly this created. In many cases, the amount of money lost through the premises factor was more than schools gained through the per pupil or even the 'targeting social need' increase combined. This meant they were left with a net reduction and the impression was created that this money was siphoned off to allocate to the schools in greatest need.
Clearly this was an unintended consequence and it is precisely to draw out things like this that we went out to consultation. Sinn Féin Education Minister John O'Dowd has been clear that this anomaly will be redressed before the proposals are finalised.
At the beginning of this process, John O'Dowd confirmed that we had put in place a contingency fund of almost £16million to mitigate any impact on 'losing' schools.
This is a learning curve for all of us but it is one that aims to provide children with the best education possible.