3 November 2013 Edition
Cairde Scotland annual awards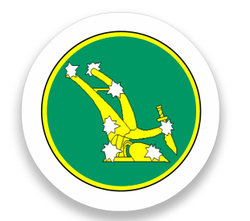 CAIRDE na hÉireann, the republican network in Scotland supporting Sinn Féin, held its annual dinner dance and awards in Glasgow on Saturday 5 October with a large turn-out to hear special guests Brendan 'Bik' McFarlane, Robert 'Dinker' McClenaghan, and Derry ex-POW Paddy Canning.
Dinker spoke about the ongoing campaign by the McGurk's Bar bombing families' quest for truth before former H-Blocks POW Bik gave a political update and spoke about the Hunger Strikes and 'The Great Escape'.
Music for the night was provided by the brilliant Gary Óg, with Bik also playing a few songs including the legendary Song for Marcella.
Awards for events held throughout the year were presented, with Coatbridge winning both the National Quiz and the 5-a-side football tournament. The individual award went to Cairde na hÉireann's hard-working secretary, Maria Hughes.