29 September 2013 Edition
Sinn Féin's Alternative Budget
The full detail of the Sinn Féin Alternative Budget will be available to read at www.sinnfein.ie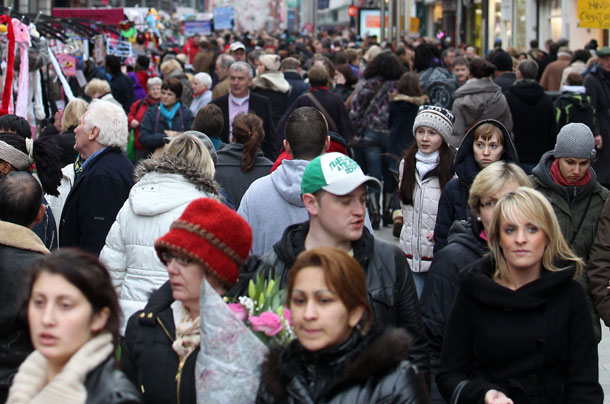 'Instead of targeting families who have nothing left to give, the Government needs to ask those who have been largely protected over the last seven years to contribute their fair share. This is not fantasy economics. A better way is possible'
PEARSE DOHERTY, Sinn Féin Finance spokesperson, will launch the party's Alternative Budget this month, as the party has done in previous years.
The aim is to demonstrate, in practical terms, that a credible alternative to the failed policies of austerity exists.
Since taking office, Fine Gael and Labour have continued to strangle the life out of the domestic economy.
Despite recent Government spin on GDP and job growth, the domestic economy remains in recession and the jobs market stagnant.
The reason is simple — austerity hurts families, small businesses and the domestic economy.
There is a better, fairer way.
The Government planned to make an adjustment of up to €3.1billion in Budget 2014. Sinn Féin does not accept that an adjustment on this scale is necessary.
As important as the headline figure is the nature of the adjustment — what taxes you raise, what spending you reduce, and how you invest in job growth.
Pearse Doherty told An Phoblacht:
"Sinn Féin's Budget alternative will detail not only what level of adjustment republicans believe is necessary to stabilise the public finances. We will outline how this can be done in a way that is fair, that assists hard-pressed families, that creates jobs and gets the economy back on track.
"We urgently need a step-change in Government policy which combines the need to reduce the Budget deficit with the need to bring the economy out of recession by rebuilding the domestic economy and getting people back to work.
"And instead of targeting families who have nothing left to give, the Government needs to ask those who have been largely protected over the last seven years to contribute their fair share. This is not fantasy economics.  A better way is possible."
The full detail of the Sinn Féin Alternative Budget will be available to read at www.sinnfein.ie