29 September 2013 Edition
Imeachtaí / Events

An Phoblacht, Sinn Féin, Frongoch, Ballykinlar
The Greatest Escape Reunion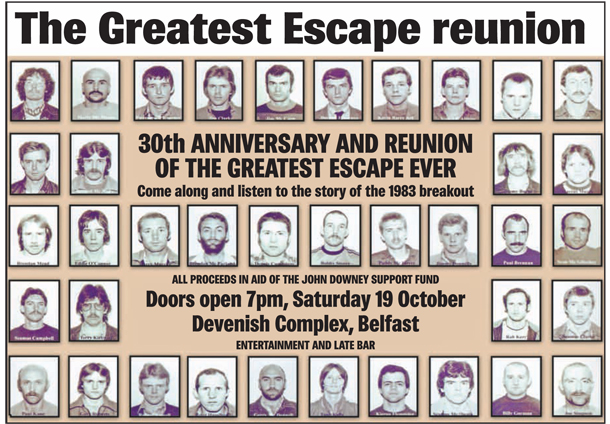 30th anniversary and reunion of the Greatest Escape ever, Come along and listen to the story of the 1983 H-Blocks breakout.  Doors open 7pm, Saturday 19 October, Devenish Complex, Belfast. Entertainment and Late Bar. All proceeds in aid of the John Downey Support Fund.
All Imeachtaí should be sent to [email protected] by Friday 18 October 2013
» There is a charge of €10 for inserts printed in our Imeachtaí/Events column. You can also get a small or large box advert. Contact: [email protected] for details.