29 September 2013 Edition
Fógraí Bháis – Georges Beriault, Canada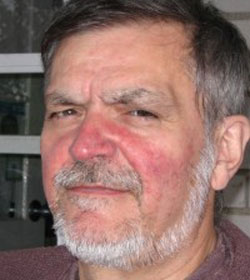 IT WAS with a great sense of sadness that I learned of the death of our friend and comrade Georges Beriault – 'Big Georges'.
Georges has been a part of our struggle for many years. He was a committed board member of Friends of Sinn Féin and a dedicated socialist and republican activist who was one of the mainstays of the Irish solidarity movement in Canada.
(He was also a purveyor of duty free if Ted didn't get it first. Although Kevin always claimed he paid for it!)
Georges used every opportunity to raise awareness about the struggle for freedom and justice in Ireland and successfully connected the Irish struggle into the trade union and nationalist movements in his native Quebec.
I met Georges countless times both in Canada and in Ireland. He was a courageous champion for justice and refused to be intimidated by the violence of the British state. This was evidenced in the assault on him by the gardaí outside the British Embassy in Dublin in 1981 where he was part of a protest over the Hunger Strike. And then later in 1997 when he was one of many injured by the RUC on the Garvaghy Road in Portadown.
His bravery and courage was also obvious in his 18-year-long battle with cancer.
Georges was a funny, and committed human being and full of craic. He will be enormously missed by all of his friends and comrades in Canada and in Ireland.