29 September 2013 Edition
Another Europe is possible
Martina Anderson MEP is a member of the GUE/NGL Group in the European Parliament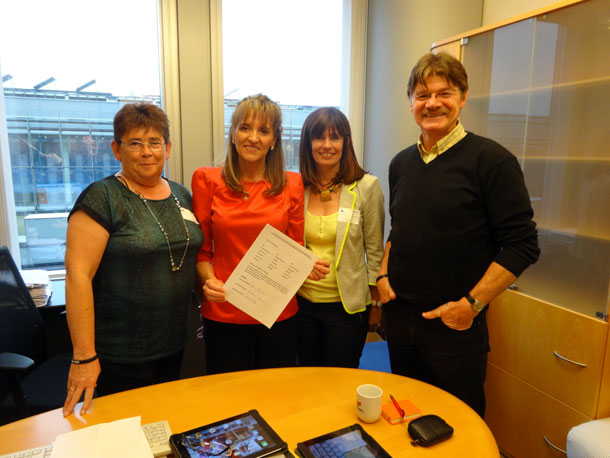 This is funded by the European United Left / Nordic Green Left (GUE/NGL)
'Ballyhea Says No' group greeted at EU Parliament
I WAS PRIVILEGED to welcome the 'Ballyhea Says No' campaign group when they visited the European Parliament on Tuesday 17 September to present a petition to the Petitions Committee of the European Parliament on the austerity crisis imposed on the Irish people.
The petition highlights the anger that exists among ordinary people at the EU's role in causing potentially decades of austerity in Ireland through the negligence of EU institutions, including the European Central Bank, the EU Commission and Council.
The 'Ballyhea Says No' group has been marching every Sunday in Ballyhea in County Cork to protest against the bail-out of bondholders at the expense of the public.
In order to ameliorate against the worst effects of the EU's mishandling of the economic crisis, I support the group's call on the European Central Bank to write off the €28.1billion in sovereign bonds currently held by the Central Bank in lieu of the promissory notes issued in 2010 to cover the €31billion pumped into two already insolvent institutions, Anglo Irish Bank and Irish Nationwide.
Austerity era robbing youth of jobs – EU Parliament debate
THE real way to combat record youth unemployment is for Europe to break with austerity, GUE/NGL MEPs reiterated in September's European Parliament debate on the EU youth strategy and youth joblessness.
I told MEPs during the debate:
"The International Labour Organisation states that for the European Youth Guarantee to be effective it needs €21billion. Therefore, the current allocation of €8billion is clearly not enough. If we want sustainable jobs for young people then the Youth Guarantee needs to be adequately funded, needs to tackle youth unemployment, and needs to be part of a broader economic strategy of investment in jobs and growth."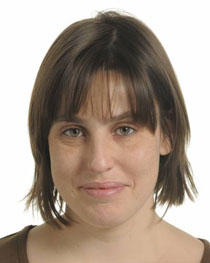 Portuguese MEP Inês Zuber added:
"The reason why EU unemployment went up so much after the crisis is that the crisis is a systemic crisis, a capitalist crisis. This system allows massive transfers of wealth from workers to banks. There's no point in trying to promote employment if you are pushing policies that destroy it. Young people have a right to decent work."

Irish MEPs' group proposes Edward Snowden for Sakharov Prize for Freedom of Thought
THE European United Left/Nordic Green Left (GUE/NGL) group in the European Parliament – which includes Sinn Féin MEP Martina Anderson – has nominated US National Security Agency whistleblower Edward Snowden for the 2013 Sakharov Prize for Freedom of Thought.
The Sakharov Prize for Freedom of Thought is awarded annually by MEPs. Parliament's Conference of Presidents will decide on the 2013 winner in October.
The official nomination was presented by French GUE/NGL MEP Marie-Christine Vergiat on Monday 16 September in a joint meeting of the Foreign Affairs, Development and Human Rights committees.