29 September 2013 Edition
Fianna Fáil and the Fourth Green Field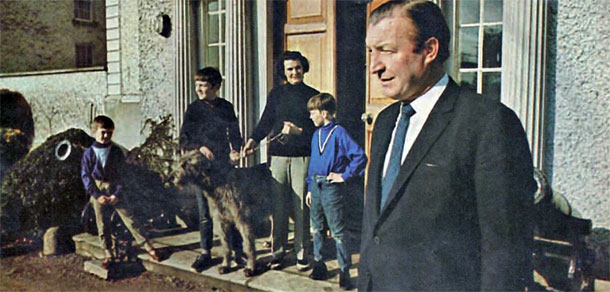 Several persons now deceased misled one of the most in-depth Dáil investigations and lied during linked court actions. The truth has not emerged
Book Review
Fianna Fáil, Partition and Northern Ireland, 1926-1971. By Stephen Kelly, Irish Academic Press, €22.45
THE broad time frame of this book, albeit focussed through the prism of one political party's perspective, would challenge any author.
The complexity of the subject matter, however, renders the task of providing a comprehensive, coherent and insightful narrative virtually impossible.
Kelly has furnished much important new information in an accessible format and demonstrated academic courage in tackling a vital theme: the abject failure of constitutional nationalism to resolve the injustice of partition.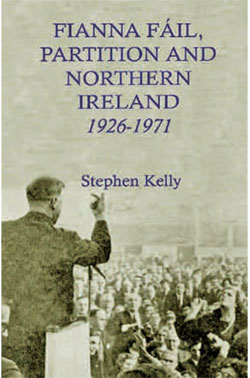 It is implicit that if the rhetorically republican Fianna Fáil could not significantly engage Stormont and London on the issue, little could be expected of either Fine Gael or Labour. Neither Fine Gael nor Labour rate much discussion in a book devoted to exploring pragmatism within Fianna Fáil on the national question. Given, however, that the natural state of governance in the 26 Counties generally entails coalitions, it would be exceptionally difficult for any writer to appropriately contextualise the internal discussions, position papers and executive actions of Fianna Fáil in isolation. The countervailing manoeuvrings of Stormont (backed when not directed by London) are clearly vital dynamics that the limits of a single book format cannot redress. Blanket official secrecy and walls of contemporary state propaganda further occlude the reality of the situation facing Fianna Fáil during such flashpoints as August 1969, June 1970 and August 1971. Yet 'the republican party' which introduced internment in the 1940s and 1950s did not support the measure in the face of much greater political violence in the early 1970s.
The assessment of the 1969-1970 'Arms Crisis', critical to any book on the period, is naturally curtailed by the silence of key protagonists within and beyond Fianna Fáil. Several persons now deceased misled one of the most in-depth Dáil investigations and lied during linked court actions. The truth has not emerged.
Kelly has resisted the temptation to flesh out the existing print debate, insofar as it has been conducted, and it is to be hoped that he may yet do so in a second volume dealing with the more manageable period 1972-1998.
Some minor omissions are surprising: it is important to know that Cavan landowner ex-Brigadier-General Eric Dorman O'Gowan actively assisted the 1950s IRA at the time he was publicly corresponding with Cahir Healy MP et al to urge constitutional assertion. Given the danger of misunderstanding, the identity of the pro-British organisation which assassinated Senator Paddy Wilson should be detailed.
If Kelly produces a sequel to this often stimulating and surprisingly original book, the testing of the Fianna Fáil leadership at a time when numerous members of its grassroots were facilitating IRA actions in the 1970s should make fascinating reading.