3 July 2013
Taxes – Dáil Finance Committee rejects Pearse Doherty's move to quiz multinationals
Multinational corporations have appeared at committees in Britain and the United States to give evidence about their tax affairs here in Ireland
PEARSE DOHERTY TD has accused the Oireachtas Finance Committee of being afraid to question multinational corporations (MNCs) on tax issues after the committee voted down a proposal which would have allowed the Sub-Committee on Global Taxation to ask MNCs to give evidence.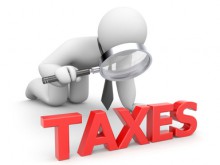 Speaking after the vote, the Sinn Féin Finance spokesperson noted that multinational corporations have appeared at committees in Britain and the United States to give evidence about their tax affairs here in Ireland.
"It is ridiculous that politicians here in Ireland would vote down a proposal for them to do the same here," he said. "If the committee is to do its job properly it is important that it is free to invite the relevant people and companies to provide all the relevant information."