28 April 2013 Edition
Family wreaths for executed Civil War POWs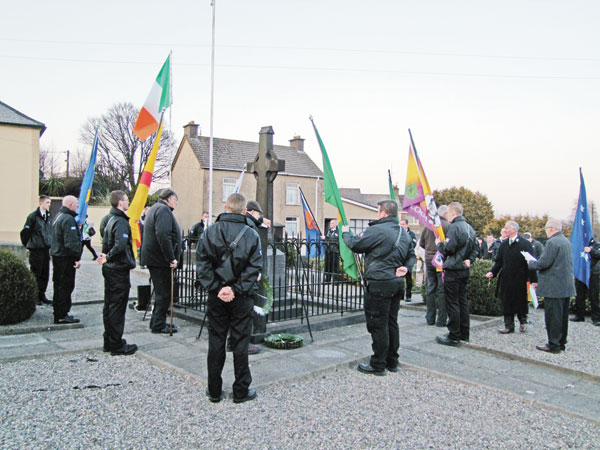 WREATHS were laid on behalf of the families of three Civil War republican prisoners at the annual Wexford Sinn Féin commemoration at Taghmon on Saturday 6 April.
James Parle (Clovervalley, Taghmon), John Creane (Clonerane, Taghmon) and Patrick Hogan (William Street, Wexford) were shot by a Free State firing squad at Wexford Jail in March 1923.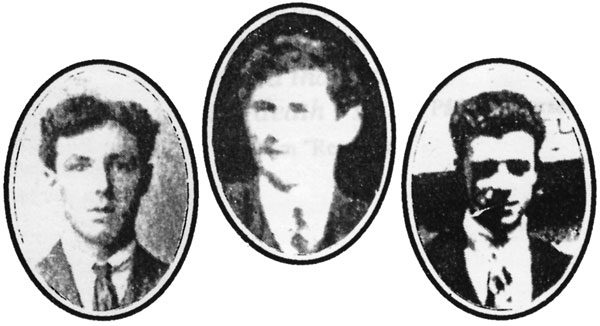 • James Parle, John Creane and Patrick Hogan
At this year's Sinn Féin commemoration, wreaths were laid on behalf of the Parle family by Jim Parle, on behalf of the Hogan family by Ann Hogan, and on behalf of the Crean family by Des McCabe.
Proceedings were chaired by Councillor Johnny Mythen (Enniscorthy),  Councillor Anthony Kelly gave the oration, and Larry Furlong read the Proclamation.
Mick a Vick O'Leary, Chair of the Gleeson Cumann in Taghmon, thanked the many people people present, with a special word of thanks to John Coughlan. on the spirit of sport.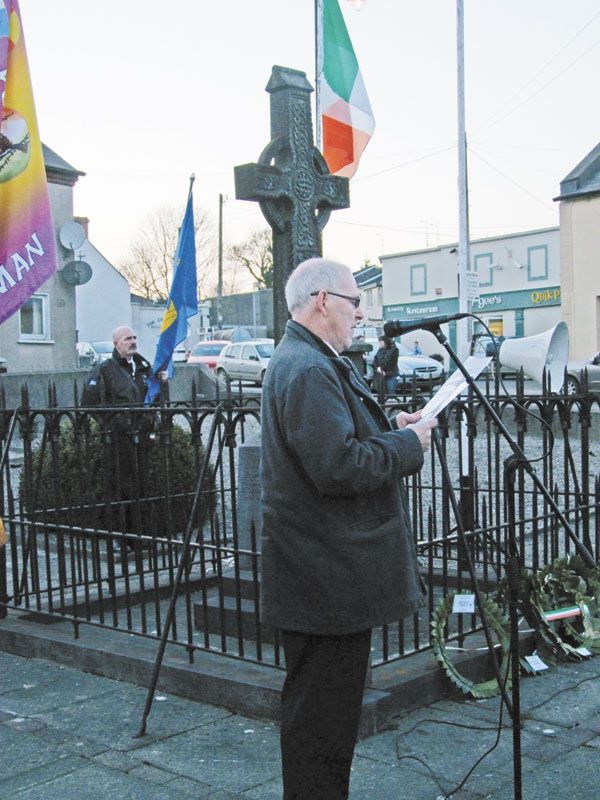 • Councillor Anthony Kelly delivers the main oration