28 April 2013 Edition
Exploring difference, isolation and exclusion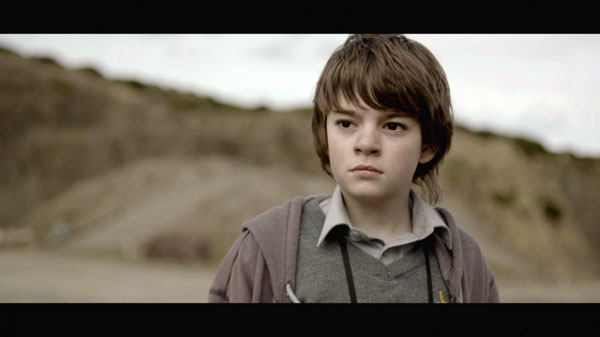 • Milo, currently on the Film Festival circuit and showing at the Irish Film Centre at 6:30pm 27 April, is on limited national release in the coming months but it's worth looking out for.
Milo
Directors: Berend and Roel Boersma
Cast: Lorcan Bonner, Stuart Graham, Jer O'Leary, Laura Vasiliu, Charlotte Bradley and Dolf de Vries
Runtime: 90 minutes
Review by Seán Feeney
THE recent Jameson Dublin International Film Festival showcased a number of interesting new Irish productions, none more so than Milo, an Irish/Dutch co-production directed by brothers Berend and Roel Boersma.
These first-time directors have deftly handled what could have been a somewhat unwieldy narrative and instead have managed to deliver a touching rights of passage tale of a 10-year-old boy, the titular Milo. Milo has hypertrichosis, a severe if rare skin condition that results in Milo's life being extremely restricted by his over-protective father. 
Milo, engagingly played by newcomer Lorcan Bonner, is forbidden by his father from going on his school's summer camp. His father's increasingly concerned behaviour borders on the obsessive and Stuart Graham (Hunger, Shadow Dancer), as the father, portrays him as a creepy bully, who seems motivated more by his own revulsion of the skin condition than by any genuine concern for his son's welfare.
It is when Milo decides to run away from home to get to the school summer camp that the film comes into its own. Hooking up with a pair of small-time criminals, Mickey and Star – memorably played by Jer O'Leary (In America, My Left Foot) and Charlotte Bradley (Titanic: Blood & Steel, Veronica Guerin), Milo slowly changes their lives. Even though they have accidentally kidnapped the youngster, the couple begin to forge the sort of bond with Milo that his father is incapable of.
The cinematography of the Boersma brothers is extremely impressive. Milo's middle-class home is rendered sterile and soulless while the disused quarry where Mickey and Star hang out with Milo becomes a sort of surrogate home where the young protagonist bonds firstly with Star and then too with Mickey, who teaches him to shoot!
But where the film really impresses is in its exploration of the issues of difference, isolation and exclusion. Historically, people with Milo's condition were considered 'freaks' and often ended up in circuses or 'freak' shows. Milo's father, a wealthy man who has obvious issues with his son's condition, is totally incapable of accepting his son for what he is. On the other hand, the people with whom Milo finds acceptance are his young schoolfriend, his grandfather and, of course, the picaresque criminal duo Mickey and Star.
Ultimately it is the performances of Lorcan Bonner, Jer O'Leary and Charlotte Bradley that linger in the memory. If the producers of the hugely successful RTÉ series Love/Hate have seen this impressive film, then they could do worse than commission a series following the exploits of Mickey and Star in their ongoing petty criminality.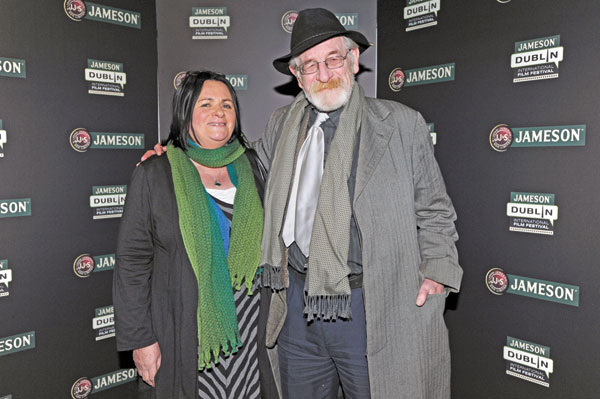 • Actor Jer O'Leary, pictured with his wife Eithne, at a screening of Milo as part of the Jameson Dublin International Film Festival