28 April 2013 Edition
Anthony Curtin, Kerry
Fógraí Bháis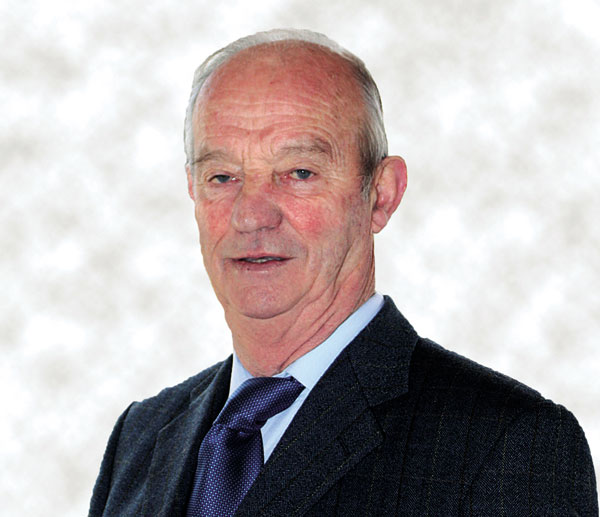 REPUBLICANS across Kerry and particularly around Listowel were left shocked by the sudden death pf Sinn Féin Town Councillor and former Mayor of Listowel Anthony Curtin. He passed away at his home in Clounmacon in the early hours of Wednesday morning, 3 April. He was aged 77.
As the news of his passing spread across the locality, condolences and tributes poured into the local radio station, Radio Kerry. Leading the tributes was his close friend Martin Ferris TD, who said that Anthony had been one of the most dedicated public representatives he had ever known. "An unbelievable community worker and a real man of the people," said Ferris.
Anthony first became a Sinn Féin councillor on Listowel Town Council in May 1998 when he was co-opted to a vacancy left by Donal Kelliher, who was emigrating to America. He was re-elected in the subsequent three local elections. In 2004, the party missed out in winning a second seat by a handful of votes and Anthony continued to fly the flag for Sinn Féin on the local authority for another five years.
It was a huge moment of pride for Anthony, his family and for the party when he became Mayor in 2006. In 2009, the party won a second seat in Listowel, taking two of the first three seats. The party once again held the balance of power and Anthony held the Mayoral chain for a second term in 2010.
One of his proudest achievements is successfully fund-raising to purchase a playing field for his beloved Clounmacon GAA Club. Anthony was also instrumental in getting the fantastic Community Centre for Clounmacon. 
Anthony received what was described by one local newspaper as one of the largest guards of honour ever witnessed in Listowel, which included members of Sinn Féin, the Town Council, Clounmacon Community Centre and his beloved Clounmacon GAA. 
Anthony was laid to rest at John Paul II Cemetery in Listowel and a final tribute was paid by Martin Ferris TD, who gave the graveside oration.