28 April 2013 Edition
James Connolly weekend in Dublin and Belfast
Remembering the Past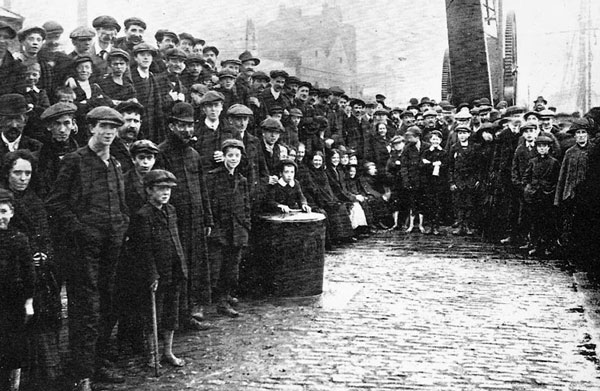 THE Centenary of the Great Lockout of 1913 will see republicans in Dublin and Belfast honouring James Connolly with a weekend of discussion, commemoration and celebration in both cities where Connolly lived in the years 1913 to 1916.
Dublin Sinn Féin is hosting the First Annual James Connolly Summer School on Saturday 11 May in the Ballybough Community Centre, near Croke Park.
The event commences at 11am with a History Panel featuring local historian Terry Fagan on the Lockout and Dublin's north inner city; Connolly's latest biographer, Lorcan Collins, on the life of the great socialist republican leader; and his great grandson, James Connolly Heron, who will speak on the battle to save Moore Street.
Thousands of families lived in slum housing in Dublin in 1913 and there will be discussion on the housing crisis then and now, led by Sinn Féin Housing spokesperson Dessie Ellis TD and Dublin City Councillor Críona Ní Dhálaigh, as well as a representative of the Priory Hall residents plus other guest speakers.
There will be a keynote political debate on 'The Reconquest of Ireland and the Future of the Left', featuring Sinn Féin's Eoin Ó Broin, Paul Dillon of the Campaign for Labour Policies, journalist Eoin Ó Murchú  and others.
The event is free of charge and open to all. Check 'James Connolly Summer School' on Facebook for updates.
West Belfast Sinn Féin is organising James Connolly events the following day, Sunday 12 May, the anniversary of his execution in Kilmainham Jail in 1916. Details are being finalised as we go to press. Check the An Phoblacht and Sinn Féin websites for details.