28 April 2013 Edition
You Decide – A People's Referendum on Irish Unity
Referendum in Crossmaglen and the Creggan Upper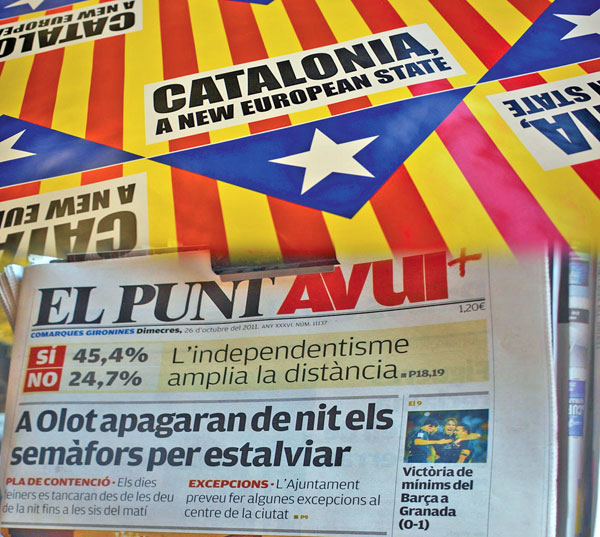 The People's Referendum is about giving ordinary people the opportunity to have their say on the future of Ireland
 IN THE Good Friday Agreement negotiations, Sinn Féin secured the removal of the Government of Ireland Act under which the British Government claimed sovereignty over the North of Ireland. There is now only a qualified, conditional claim that will change when a majority of citizens in the North vote for reunification.
The British Secretary of State has the power to make an order to direct the holding of a poll on Irish unity. This is to be done where there is a 'demonstrable demand' for a united Ireland.
'United Ireland – You Decide: A People's Referendum' is an initiative that sets out to begin the debate about Irish unity at a grassroots level and specifically to raise public awareness of the provision for a Border poll in the Good Friday Agreement.
People's referenda have been a successful initiative in Catalonia's campaign for independence. Catalan independence MP Alfred Bosch, who addressed this year's Sinn Féin Ard Fheis, was a key figure in the successful roll-out of people's referenda there.
That process started in Catalonia in 2009 with the small town of Arenys de Munt and culminated with a vote in Barcelona in 2011. It has brought significant momentum to the Catalan push for independence.
'United Ireland – You Decide: A People's Referendum' aims to make communities part of the campaign for Irish unity while also making space for those with a different view to have their say. The people's referendum is about giving ordinary people the opportunity to have their say on the future of Ireland.
An exciting development for those seeking to build momentum towards Irish unity, the People's Referendum kicks off in Crossmaglen, south Armagh, and the Creggan Upper district electoral area of north Louth in the the next few weeks.
Crossmaglen, long subjected to British militarisation and media demonisation (including by Southern media again in recent months) will show that it is positive, forward-looking and wants to exercise its right to have its say on its future through a Border poll on Irish unity.
Involving a three-week campaign including canvassing, debates, a 10k run, a family fun day and other events, the process will culminate in a vote on Irish unity. Voting will be open to those living within the Crossmaglen and Creggan Upper areas who are aged 16 and over. Ballot boxes will be open throughout polling day with people able to vote at or near the places where they would ordinarily cast their vote in an election. Voters will be asked to give a 'Yes' or 'No' answer to the question: "Should Ireland be reunited?"
The result is expected to be announced later that evening (around 9pm or 10pm). The Crossmaglen/Creggan Upper organisers are hoping to have a number of international observers and others present as part of the process of voter verification.
The initiative is due to be launched in May. Those seeking further information or who wish to volunteer to help organise this vote should contact the campaign office at 5 North Street, Crossmaglen; by email at [email protected] or by phone at 07860455351.
The Crossmaglen/Creggan Upper vote is the first phase in the People's Referendum initiative with further votes due to take place in the autumn and in 2014.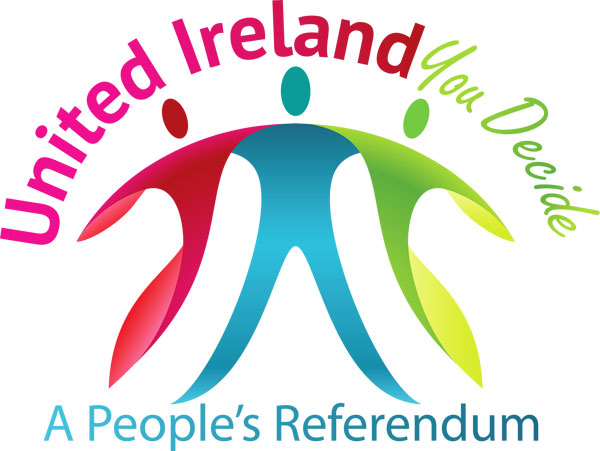 Why hold a people's referendum on unity?  
 CROSSMAGLEN and Creggan Upper are experiencing many of the day-to-day problems faced by other Border communities, including:-
Inconvenience of having to carry two currencies;
 Confusion re income tax, etc, for people living and working on different sides of the Border;
Cost of changing currency;
Businesses which try to operate in both jurisdictions need two sets of advice re tax, permits, regulations, etc;
Mobile phone roaming charges incurred;
People living in Creggan Upper cannot access their nearest hospital, Daisy Hill in Newry;
Children do not attend the nearest school;
 Cannot access RTÉ/BBC iPlayer programmes.
Partition is creating real problems for many people. It is holding back economic development. The potential benefits of Irish unity are clear to see. Debating Irish unity through the process of the People's Referendum will highlight the social and economic benefits of unity.
This is about letting the people have their say. It is about demonstrating that a united Ireland is something that will have practical benefits for communities such as Crossmaglen and Creggan Upper. It is about reflecting the demands for a united Ireland.