8 January 2013
CIA torture plane was in Shannon Airport 6 days before abduction of German citizen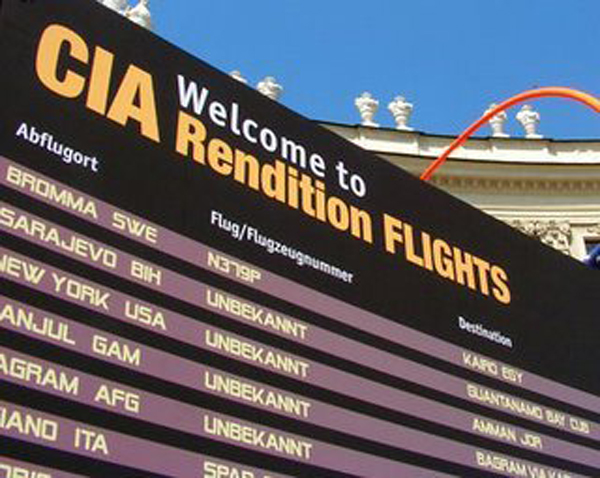 Amnesty International Ireland: 'The Irish Government knew that the CIA used Shannon Airport as part of their renditions operations. The plane used by the CIA to take Mr El-Masri to be tortured in a US-run prison in Kabul came via Shannon.'
THE CIA plane used to transport a German citizen to a notorious US-run torture centre in Afghanistan known as "The Salt Pit" was in Shannon Airport just six days before it was used in the abduction of Khaled El-Masri from Macedonia.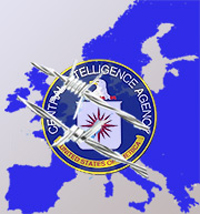 Irish-based peace group Shannonwatch, which monitors military use of Shannon Airport, says that a European Court of Human Rights ruling last month is one of the "clearest documented cases to date" that Ireland's Shannon Airport is being used by the US for torture and rendition flights.
The group also backed a call by Amnesty International Ireland for an independent investigation, adding that it will do everything in its power to make the investigation a reality.
The European Court of Human Rights ruled in December that Macedonia was responsible for the unlawful detention, enforced disappearance, torture and other ill-treatment of German national Khaled El-Masri.
Amnesty says that the decision also shows that the Irish Government facilitated the US "to abduct, transfer, 'disappear' and torture people in the course of rendition operations".
The court  ruled that Macedonia "had been responsible for [El-Masri's] torture and ill-treatment both in the country itself and after his transfer to the US authorities in the context of an extra-judicial rendition".
El-Masri was detained by Macedonian border guards while returning from a vacation on 31 December 2003 because his name was similar to that of an al-Qaeda suspect. Three weeks later he was handed over to a CIA 'snatch squad' and flown to Kabul.
It has since emerged that the plane (registration N313P) used to abduct El-Masri and fly him to the Afghan torture chamber on 23 January 2004 had arrived at Shannon Airport six days earlier.
El-Masri was held at the Afghan facility for four months where he was repeatedly tortured and beaten before embarking on a hunger strike, demanding due process. He was eventually released from the facility and dumped on a road in rural Albania on 28 May 2004. Macedonia was ordered to pay €60,000 in compensation.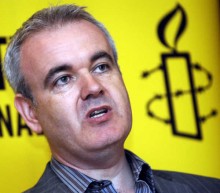 Colm O'Gorman (right), Executive Direcor of Amnesty International Ireland, said:
"The Irish Government knew that the CIA used Shannon Airport as part of their renditions operations. The plane used by the CIA to take Mr El-Masri out of Macedonia, to be tortured in a US-run prison in Kabul, came via Shannon. Amnesty International Ireland is calling again for a full, independent investigation into the use of Shannon Airport to support CIA rendition operations."
Despite election pledges by the Labour Party (and particularly by leader Eamon Gilmore) to end the use of Shannon by the US military, thousands of US troops pass through the Irish airport on their way to wars in Iraq and Aghanistan every year.
Earlier last year, information obtained by Sinn Féin through a parliamentary question showed that, in a period of just four months, the Labour and Fine Gael Government allowed 306 US aircraft carrying weapons, explosives or munitions to the Middle East to pass through Ireland.
An Phoblacht on Twitter

An initiative for dialogue 
for reconciliation 
— — — — — — —
Contributions from key figures in the churches, academia and wider civic society as well as senior republican figures