2 December 2012 Edition
Understanding opinion polls
Another View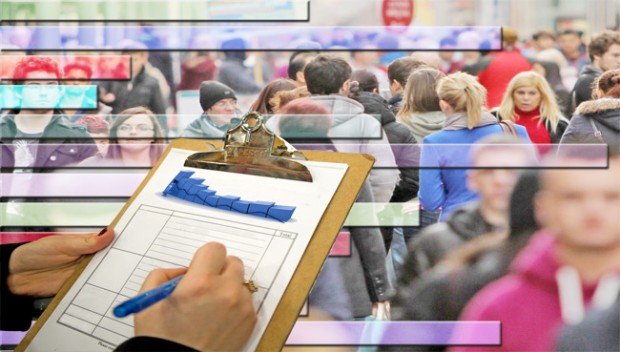 If we want our poll ratings to rise we have to work harder, not only in Leinster House but, crucially, in every community across the country
NEVER BELIEVE a politician who tells you they don't pay attention to opinion polls. We all do.
Love them or loathe them, they are part of our political culture. They give lazy RTÉ radio presenters something to anchor their weekend shows. They give the rest of us something to talk about in the pub. 
But, deep down, no matter how much we deny it, we really do take them seriously.
And so we should. Opinion polls are important. Individual polls give us a snapshot of where party support sits at a given moment. A series of polls demonstrate trends of rising or falling support. 
In some senses they are like a report card. They don't tell you what you will get in your exams — they just give you a rough indication as to whether you are on track.
The trick is to know how to read them. 
Never get too fixated with the numbers. State-wide polls involve small sample sizes. Add in the 3% margin of error and the element of chance and what you get is a range rather than a point — 15% could just as easily be 12% or 18%. And that's the point — you need to read the range rather than the number.
Remember that the trend is what really matters. A single poll could always be an anomaly. There are always plenty of quirks in the system. So study the shifts in the polls over time.
Always compare like with like. Don't compare last weekend's Behaviour and Attitudes poll with last month's RedC numbers. Look at the trend within specific polling companies. 
With all of this in mind, how should we read the recent series of polls and what do they tell us about Sinn Féin's performance?
I don't rate Behaviour and Attitudes polls – they always seem wide of the mark. The most reliable, at least for the mid-sized parties, is RedC. 
Having said this, the last five polls (two B&A, two RedC and one Ipsos/MRBI) tell us broadly the same thing. While the precise numbers fluctuate, the message is the same. 
Fine Gael are holding steady. Labour are in serious trouble. Meanwhile, Sinn Féin and Fianna Fáil are vying for second place. Since August, the Solders of Destiny are marginally in the lead in this particular battle.
In fairness, Fianna Fáil have had a couple of good months, particularly in education and health.  
But with the Budget upon us it is time for Sinn Féin to shine as the only alternative to the failed austerity consensus of Fianna Fáil, Fine Gael and Labour. 
If we want our poll ratings to rise we have to work harder, not only in Leinster House but, crucially, in every community across the country. 
Recent polls tell us that people want an alternative. The challenge is for Sinn Féin to become much better at communicating our message and mobilising people in support of our Left-republican alternative.