8 November 2012
Irish Government to be pressed in Dáil on supporting Catalan independence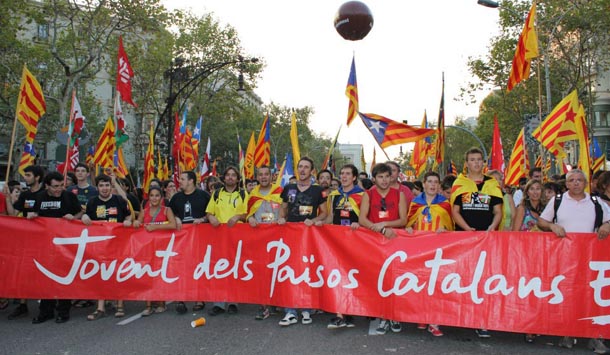 'To ask the Tánaiste and Minster for Foreign Affairs and Trade if, considering the increased support for Catalan self-determination, the Government supports the right of the Catalan people to self-determination within the European Union.'
THE Irish Government will be asked by Sinn Féin next week to tell the Dáil where it stands on independence for Catalonia.
Minister for Foreign Affairs and Labour Party leader Eamon Gilmore will be asked by Sinn Féin on Wednesday if he supports the right of the people of Catalonia to self-determination within the European Union.
The question comes after months of rising tension in the territory as more than 1.5million people took part in a pro-independence demonstration in Barcelona in September.
The exact wording of the question is:
"To ask the Tánaiste and Minster for Foreign Affairs and Trade if, considering the increased support for Catalan self-determination, the Government supports the right of the Catalan people to self-determination within the European Union."
The Government is officially required to reply to the question.
It is expected the issue of Catalan independence will also be raised by Sinn Féin in the Assembly at Stormont in coming weeks.
Elections in the economically powerful Catalan region are to be held at the end of November with nationalists and separatists expected to poll well. Current President of Catalonia Artur Mas has promised a referendum on independence if nationalists emerge with a clear majority of the vote, a move the Spanish Government says it will block.
The situation escalated in October after a number of Spanish politicians and army officers openly talked of the Spanish military being sent into the region to shut down any attempt at an independence referendum. Catalan MEPs have since asked the European Union Justice Commissioner to intervene over what they described as "threats of the use of military force against the Catalan population".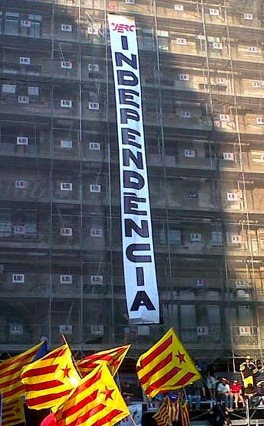 An Phoblacht Magazine
AN PHOBLACHT MAGAZINE:
Don't miss your chance to get the second edition of the 2019 magazine, published to coincide with Easter Week
This special edition which focuses on Irish Unity, features articles by Pearse Doherty, Dr Thomas Paul and Martina Anderson.
Pearse sets out the argument for an United Ireland Economy whilst Pat Sheehan makes the case for a universally free all-island health service.
Other articles include, 'Ceist teanga in Éirinn Aontaithe', 'Getting to a new Ireland' and 'Ireland 1918-22: The people's revolution'.
An Phoblacht on Twitter

An initiative for dialogue 
for reconciliation 
— — — — — — —
Contributions from key figures in the churches, academia and wider civic society as well as senior republican figures