30 September 2012 Edition
Children's Rights Referendum 'significant step'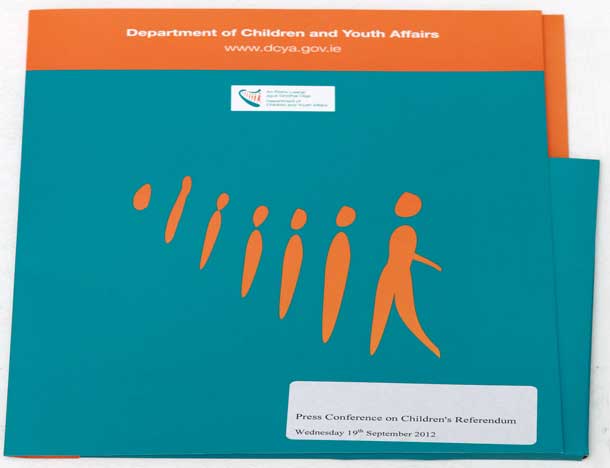 "Of the utmost importance that false arguments are shown to be so. What is at stake are children's rights, period and end of story."
THE wording of the Children's Rights amendment to the Constitution has been welcomed by Sinn Féin as "a significant step towards enshrining children's rights in the Constitution".
The party's spokesperson on Children, Caoimhghín Ó Caoláin TD, said the proposed wording of the constitutional amendment is stronger than that previously put forward by the Fianna Fáil government in January 2011.
The Cavan/Monaghan TD said that while the wording did not exactly mirror that agreed by the cross-party Joint Oireachtas Committee on the Constitutional Amendment of Children, it is a substantial step forward:
"This is an historic day. It is one that the children of Ireland have waited for far too long. This constitutional amendment, if passed, would acknowledge children's righs, as individuals, in their own right."
Ó Caoláin said that Sinn Féin would support and campaign for the referendum saying it was "of the utmost importance that false arguments are shown to be so. What is at stake are children's rights, period and end of story."
He also noted that the wording has no impact on the definition of  the family unit in the Constitution or the special protection it receives.
The Thirty-First Amendment of the Constitution (Children's Rights) referendum will take place on Saturday 10 November.