22 August 2012
Julian Assange – What next?
WIKILEAKS Editor Julian Assange has taken refuge in the Embassy of Ecuador in London since 19 June. He is fearful that if he returns to Sweden for questioning in relation to a rape and sexual assault investigation he may then be extradited to the USA to face espionage charges over the publication by WikiLeaks of secret White House and Pentagon communications.
What do you think?
Poll Results:
Total votes: 278
Assange is right to be fearful and should fight to stay out of Sweden until he gets assurances he will not be extradited to the US for 'espionage'.: 194 (69.8%)
Assange should stop using any US vendetta against WikiLeaks as an excuse not to face the serious allegations of sexual assault in Sweden.: 84 (30.2%)
What did Stephen Nolan having BNP leader Nick Griffin on his live BBC TV show achieve?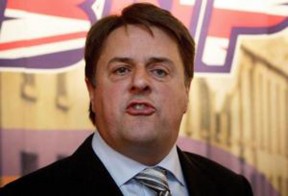 THE appearance of Nick Griffin MEP, leader of the neo-fascist British National Party, at the Orange Order's Ulster Covenant Centenary events at Stormont on Saturday provoked criticism on Twitter.
Griffin responded on Twitter at the start of a diatribe over several days that led to complaints to the PSNI under race-hate laws:
"So Ulster pics have upset my republican stalkers. Tell you what, the bodhran can't match the lambeg, you Fenian bastards."
Stephen Nolan invited an unrepentant Griffin on the show to defend his comments.
Poll Results:
Total votes: 261
Gave the BNP a platform even if Griffin is an idiot: 81 (31%)
Helped expose Nick Griffin as an idiot: 93 (35.6%)
Both: 87 (33.3%)