26 July 2012
Olympic Torch Relay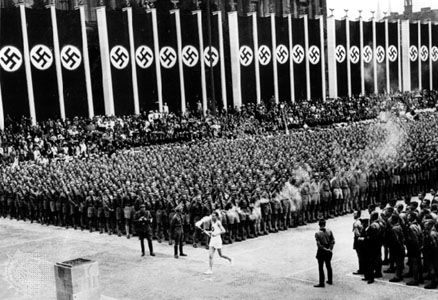 The Olympic Torch Relay has completed its journey in London. The Torch was carried through cities and towns across Ireland and Britain. Did you know that the modern Olympic Torch Relay event was only introduced by the Nazis for the 1936 Berlin Games? We want your views on whether or not it should be continued, given its origins.
Poll Results:
Total votes: 392
Yes, it should continue despite its Nazi origins as it has evolved beyond that and widens public participation.: 266 (67.9%)
No, it should be ended because of its Nazi origins.: 126 (32.1%)
What did Stephen Nolan having BNP leader Nick Griffin on his live BBC TV show achieve?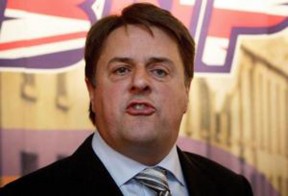 THE appearance of Nick Griffin MEP, leader of the neo-fascist British National Party, at the Orange Order's Ulster Covenant Centenary events at Stormont on Saturday provoked criticism on Twitter.
Griffin responded on Twitter at the start of a diatribe over several days that led to complaints to the PSNI under race-hate laws:
"So Ulster pics have upset my republican stalkers. Tell you what, the bodhran can't match the lambeg, you Fenian bastards."
Stephen Nolan invited an unrepentant Griffin on the show to defend his comments.
Poll Results:
Total votes: 261
Gave the BNP a platform even if Griffin is an idiot: 81 (31%)
Helped expose Nick Griffin as an idiot: 93 (35.6%)
Both: 87 (33.3%)