2 July 2012 Edition
Death of Joe O'Boyle, County Antrim
FÓGRAÍ BHÁIS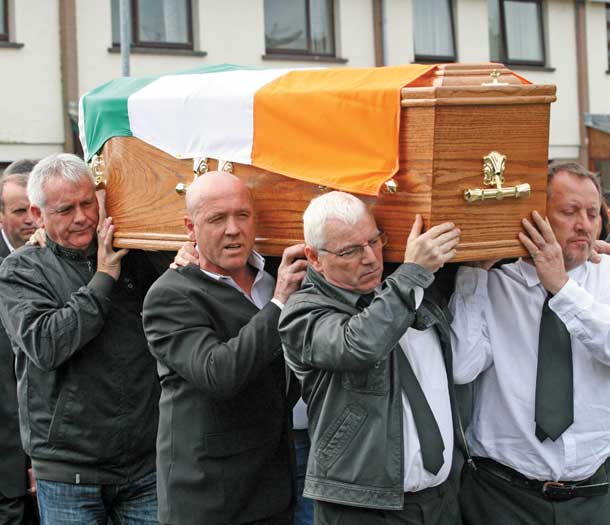 JOE O'BOYLE, a life-long Irish republican and former Blanket Man in the H-Blocks of Long Kesh, passed away after a short illness on Saturday evening, 19 May, at Antrim Area Hospital, surrounded by his loving family. He was 64.
A native of Cranfield, Randalstown, on the County Antrim shore of Lough Neagh, Joe hailed from a family deeply rooted within the Lough shore community that earned much of their livelihoods eel fishing during the summer months.
Born on 25 January 1948, Joe was the third eldest in a family of five children to Joseph (Snr) and Annie O'Boyle (nee Kelly) and a brother to Rosemary, Patrick, Ann and Anthony. Joe was educated at Creggan Primary School and St Olcan's in Randalstown before he started fishing with his father from the age of 15. In 1969, Joe married Carole Scullion from Ballymena and set up home in the Neilsbrook estate in Randalstown, where they raised their family: daughters Donna and Collette.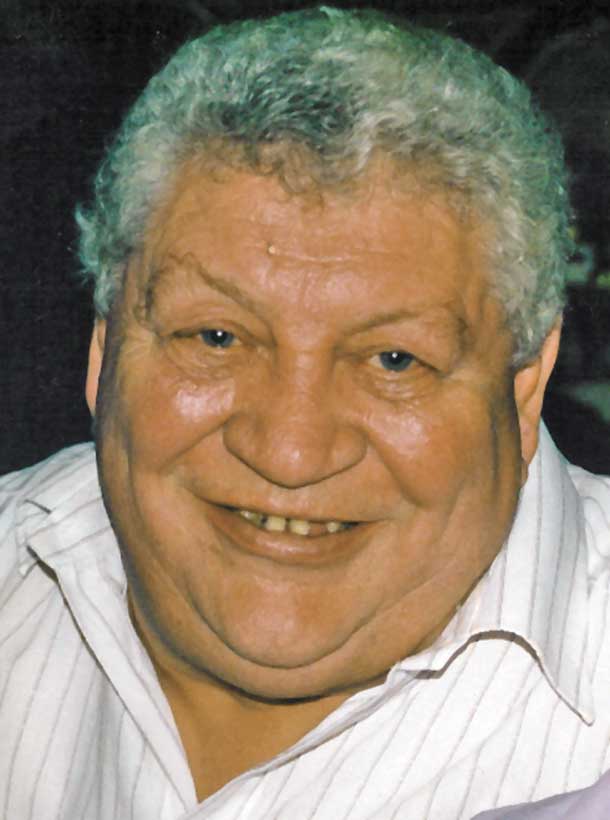 The year Joe got married also marked the outbreak of political conflict in the Six Counties, and Joe became active IRA Volunteer in the early 1970s, operating in south Derry and south-west Antrim. In 1977, Joe was arrested and after one year in the Crumlin Road Jail on remand, was transferred to the H-Blocks of Long Kesh where he immediately joined the Blanket protest. At the age of 30, Joe was one of the older prisoners during this era, and with his physical stature at 6 foot 4 inches he became a natural leader on the protesting wings.
Joe served his full sentence on the Blanket Protest and was released on 9 July 1981, the day after Joe McDonnell died on hunger strike. His release came a day early due to the death of his father. By this stage, Joe and his family moved to the appropriately-named Elver Avenue in Toome, and resumed eel fishing in the Lough with his brother Anthony, who was also an ex-POW. Joe remained a firm supporter of the Republican Movement right up until his untimely death.
At his funeral on Tuesday 22 May, Joe's coffin was draped in the national flag and his comrades, including former Blanketmen, formed a guard of honour. Joe was laid to rest in Cargin, where the former O/C of the H-Blocks, Brendan 'Bik' McFarlane gave the graveside oration. Bik paid tribute to the leadership qualities of Joe O'Boyle during the Blanket Protest and extended condolences to his family on behalf of the Republican Movement.