2 July 2012 Edition
We're showing leadership
THE GIRDWOOD HOUSING ROW | NORTH BELFAST SINN FÉIN MLA GERRY KELLY ANSWERS CRITICS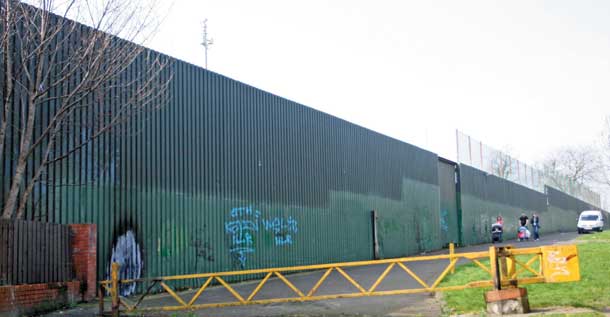 We have fought tooth and nail for decades alongside housing campaigners across north Belfast to end housing inequality
THE SDLP and some media commentators are accusing you of compromising the fundamental principle of housing allocation being done on the basis of objective need. Are you?
 Absolutely and categorically not. Housing built on Girdwood will be allocated on the basis of objective need and, as we know, over 90% of people on the waiting list in north Belfast are nationalists.
Those media commentators and indeed the leadership of the SDLP who have argued for 50/50 shared housing and objective need at the same time can't hold both positions with any shred of integrity.
It was the SDLP's Margaret Ritchie who in 2008, as Social Development Minister, removed the equality protections of ring-fenced funding for north and west Belfast and Derry, which broke the principle of tackling objective need. That is a documented fact and we fought against it.
What is Sinn Féin doing about the housing crisis in north Belfast?
 We have fought tooth and nail for decades alongside housing campaigners across north Belfast to end housing inequality.
In that time we have achieved housing developments from Glengormley to Carrick Hill, from Ligoniel to the New Lodge. These include: Bawnmore and Feldon, Longlands and the Milk Marketing Board, Hillview, McGurk's, redevelopments in the New Lodge and Parkside, Jamaica Street, Ardglen, Prospect and Torrens, Coulters, Pilot Street, Black Dam and Wolf Hill to name some.
There's currently an additional 200 units of social housing in development within these areas. It's a battle a day and it continues.
So how many houses will there be on Girdwood?
 The final number of homes on Girdwood hasn't been decided.
The four parties agreed land for housing on the Girdwood site and the final number will depend on the shape and density of those homes.
Sinn Féin has held the strong view that we are about building communities, not ghettoes, therefore we want quality homes with amenities on the site, not high-rise flats.
That's why when we talk about addressing need that also includes need for leisure, jobs, hospital facilities, training, education as well as homes at Girdwood. We never saw Girdwood as the whole answer to housing inequalities. 
Was Alban Maginness hoodwinked over this four-party agreement?
I actually feel sympathy for Alban Maginness — the way he has been treated by the SDLP is a disgrace.
In an attempt to play stunt politics and grab headlines, four separate spokespersons for the SDLP have undermined Alban and hung him out to dry.
This may sound strange coming from a political rival but it's terrible how the SDLP have treated Alban. To imply he was in some way bluffed or hoodwinked over Girdwood is ridiculous and condescending. May I point out Alban was joined at these negotiations by his party colleague, Councillor Pat Convery.
The in-fighting in the SDLP does nothing for the homeless of north Belfast.
The SDLP record on Girdwood during the four years they held the Social Development ministry amounted to press releases and not one single brick being laid on the site.
We were elected by the people of this constituency to show leadership and deliver.
Has there been a deal done over the Long Kesh site and Girdwood?
No. 
Why is Nelson McCausland building houses in unionist areas?
Sinn Féin is completely and without reservation in support of housing on the basis of objective need. That includes houses for unionists in need as well as nationalists and those who see themselves as neither unionist nor nationalist.
Clearly in North Belfast the overwhelming need is within the nationalist community and in an over-the-top scramble to create controversy the media have done what we have been demanding they do for years and that is to put the housing crisis at the top of the agenda.
Housing policies have failed this community time after time and housing campaigners have told me they are delighted to finally get the media focused on this issue.
So what changed the Girdwood situation?
Clearly the European programmes funding had an impact. But be in no doubt: we are in a changing political situation with some space to show bold leadership and work together to deliver.
For working-class communities in particular who have suffered most during the conflict it's our duty to try to make their lives better.
As we have seen recently, that's not easy but we must hold our nerve in the face of the naysayers and demonstrate respect for each other's mandate and the willingness to look beyond the short-term headlines.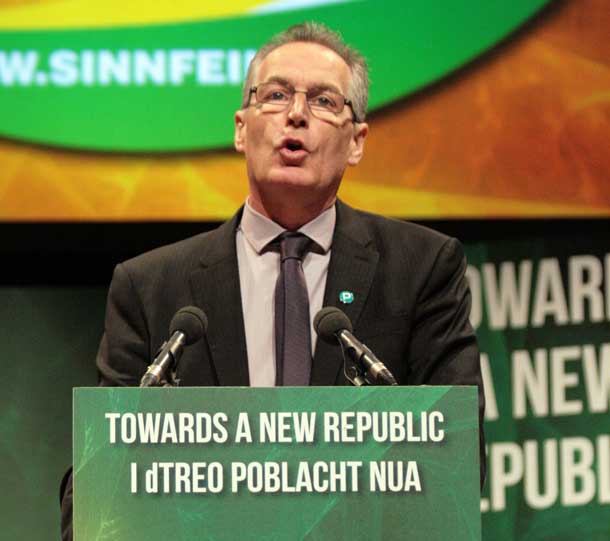 Sinn Féin MLA for North Belfast, Gerry Kelly